Commemorating D-Day – The WWII Airborne Demonstration Team

UPDATE—We've been offered an amazing last-minute opportunity to sponsor a chase plane that will afford us the ability to capture photo and video footage of both the Cross-Channel flight and our jump into Normandy. We are privileged to be joining in collaboration with the Commemorative Air Force and others, all of whom will benefit from this project. If you've seen the views captured recently as the American D-Day Squadron flew over New York City, imagine those views over the English Channel and Normandy—with troopers exiting the aircraft! This is an opportunity that we never imagined possible. Several of our followers have asked for us to share as much as we can from the 75th Anniversary of D-Day Ceremonies. Our goal is $1,500. Your donations here and any excess will be used for that purpose. Special thanks to Daks Over Normandy for making this opportunity possible. #Overlord19

Objavil/a WWII Airborne Demonstration Team dne Sobota, 25. maj 2019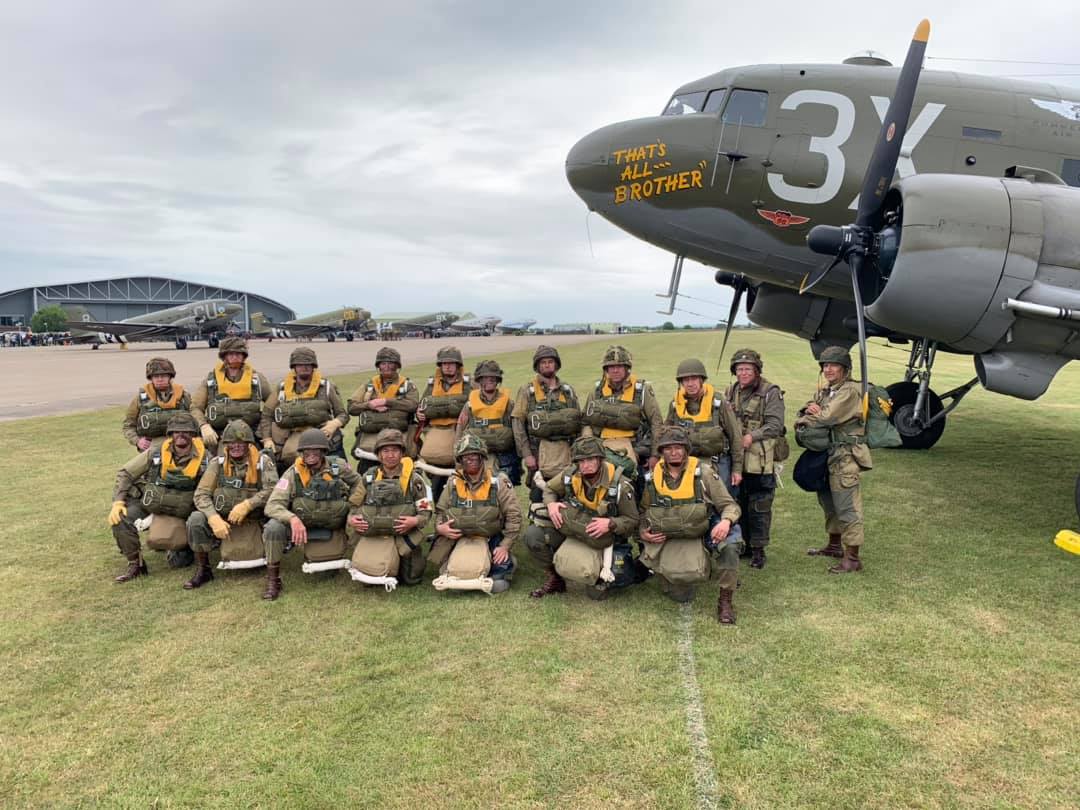 The WWII Airborne Demonstration Team D-Day-75 group photographed at Duxford Airfield in the UK prior to departure for Normandy.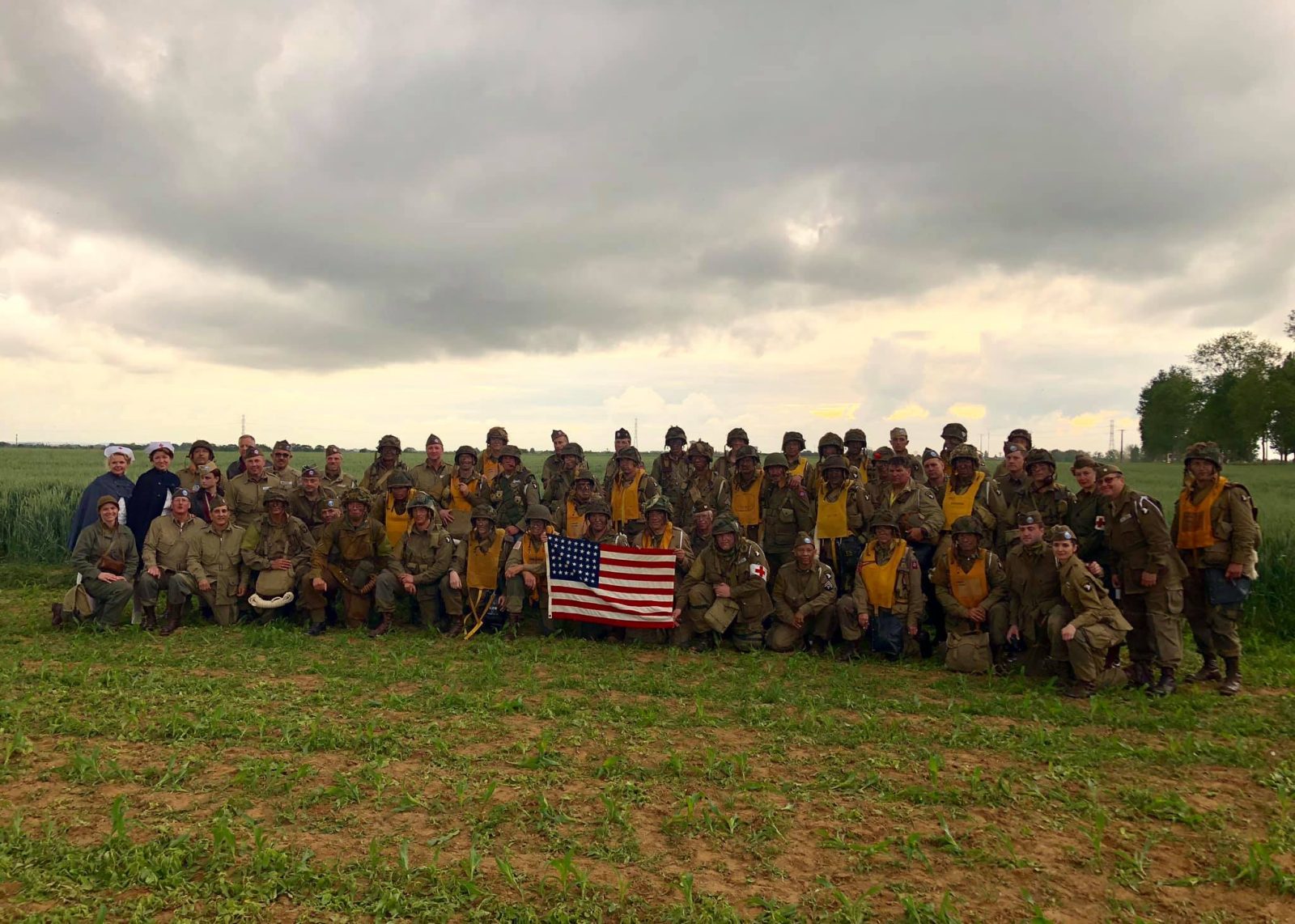 Safe and sound on the ground in Normandy.