The 75th Anniversary of D-Day in June 2019 will be a history-making opportunity to recognize those veterans of D-Day who are still with us. The WWII Airborne Demonstration Team will be part of a 300-troop tribute jump onto the original Normandy drop zones that will be internationally televised and attended by many international heads-of-state.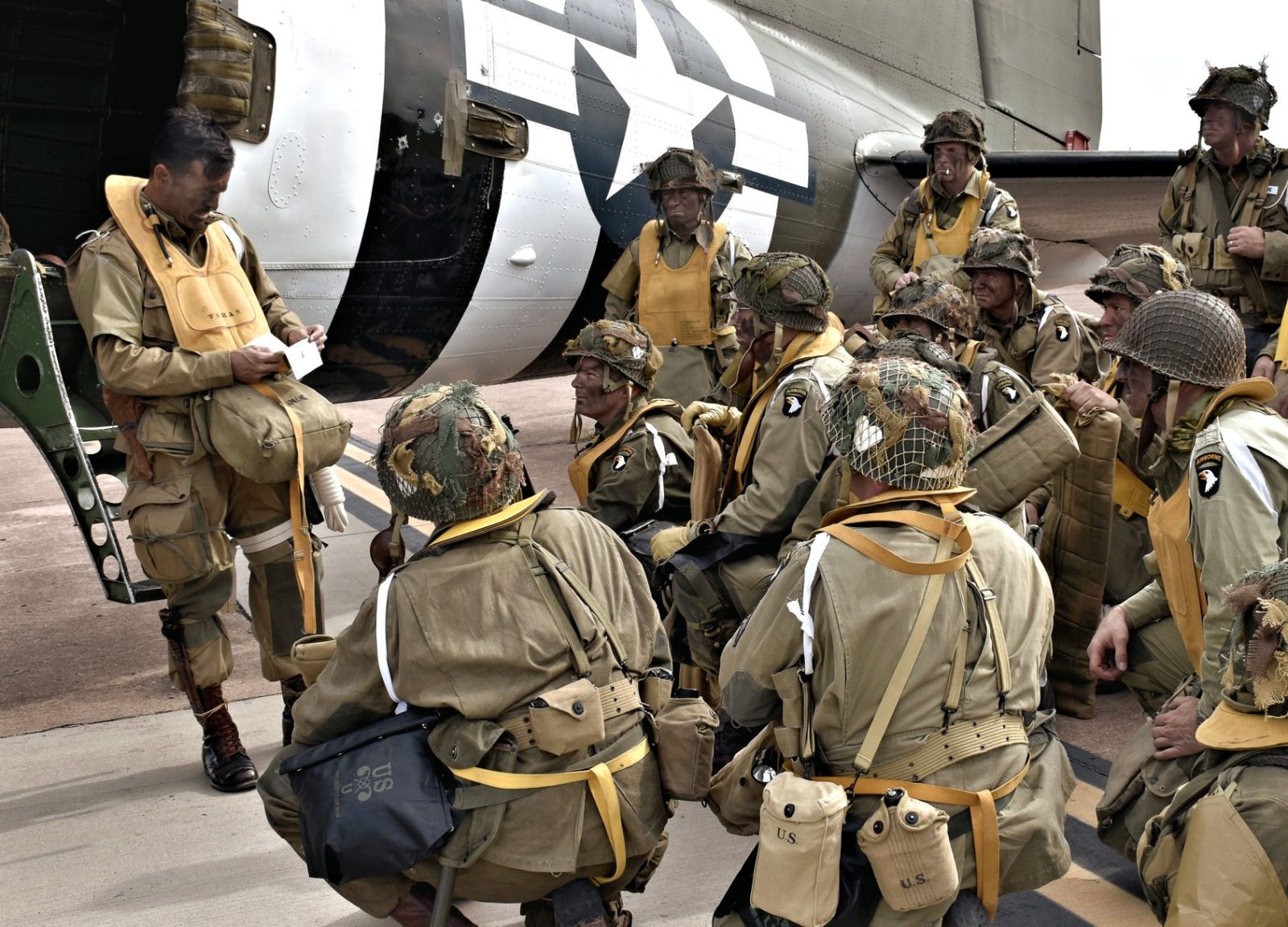 As part of their mission to remember, honor, and serve our WWII veterans, the WWII ADT will be using this occasion to honor what America's citizen soldiers, sailors, and airmen achieved on D-Day—seemingly everyday people whose extraordinary commitment to courage, character, and values changed the world. The WWII ADT is dedicated to ensuring that their stories remain alive. The photos of veterans that Team members are holding in the photo below will be carried as they jump into Normandy next year.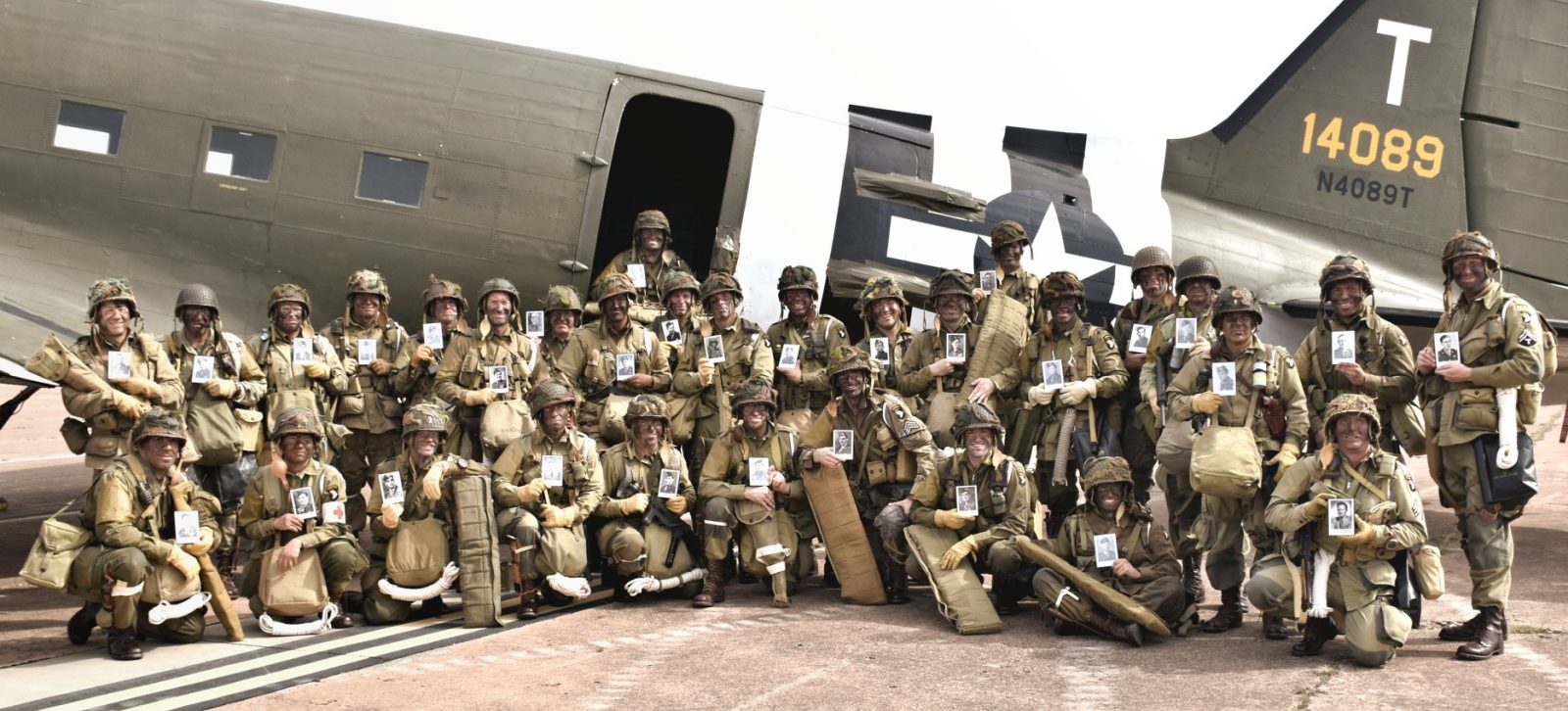 Every member of the ADT team will be paying for their own travel and training costs – but the ADT is asking for help with operational costs. These include sponsorship of some of the veterans to travel with the team to Normandy – and it may also be the last opportunity to honor these heroes in this way.
Here's how you can help. The WWII ADT Veterans Day Fundraiser has begun and this is your chance to join "Operation Overlord 2019" – the WWII ADT's effort to participate in next year's 75th Anniversary of D-Day commemoration ceremonies. Your donations will help the ADT to highlight the stories of the airborne D-Day heroes. After Normandy commemorations in Normandy the photos will be returned to their places on Memorial Wall of Honor at the WWII ADT's home base at Frederick Army Airfield.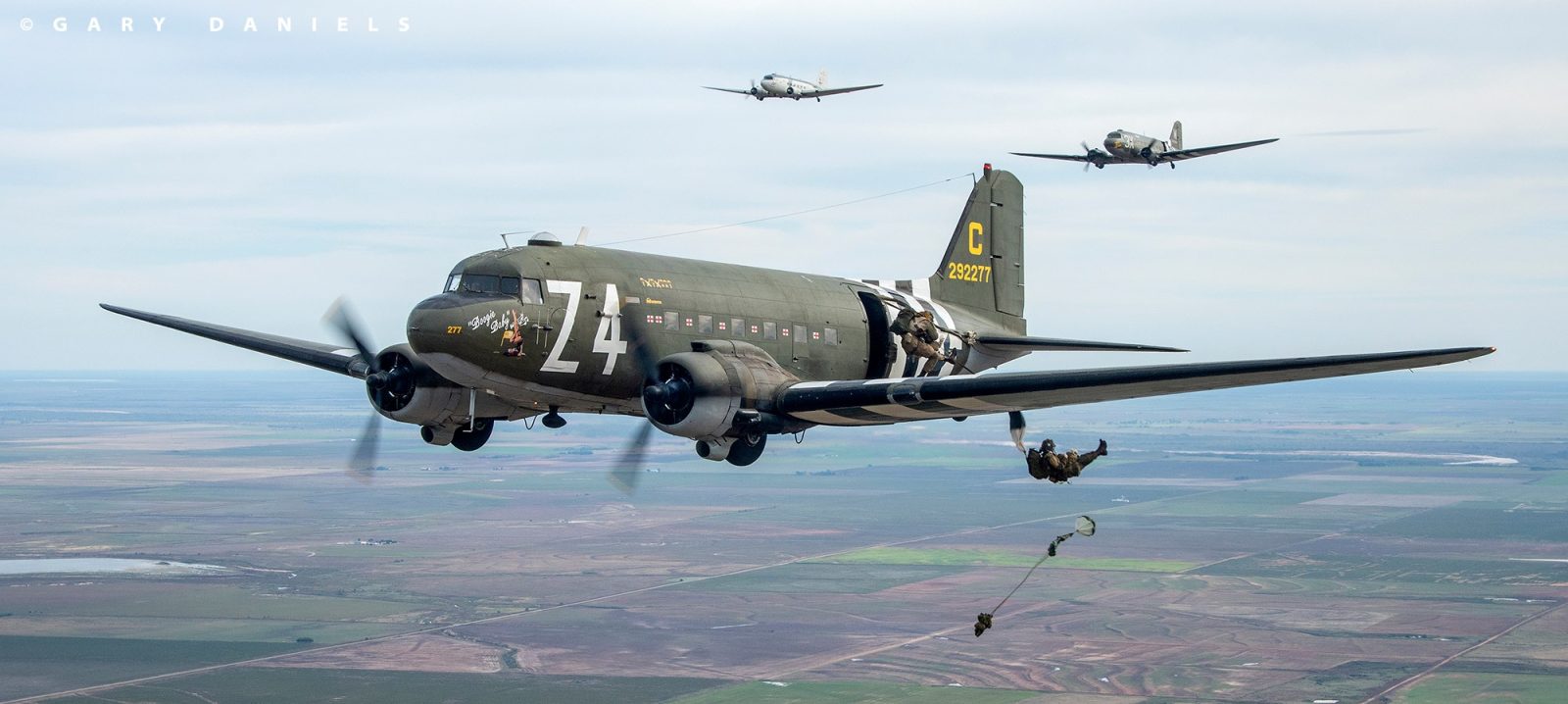 If you want to help honor the valor of the airborne heroes who continue to be source of inspiration all you need to do is visit the World War II Airborne Demonstration Team's Facebook page and click on the "DONATE" button: https://www.facebook.com/wwiiadt/