THE BRIDGE from Agilite Tactical is an advanced and versatile one-size-fits-all tactical helmet accessories platform. It uses the existing loop layout on modern helmets and is designed to fit nearly all common tactical helmets. It provides a rock-solid platform for nearly all common helmet accessories – including NVG battery packs, counterweights, IR strobes, cables, and ID / IFF patches – to prevent their loss or damage during dynamic operations.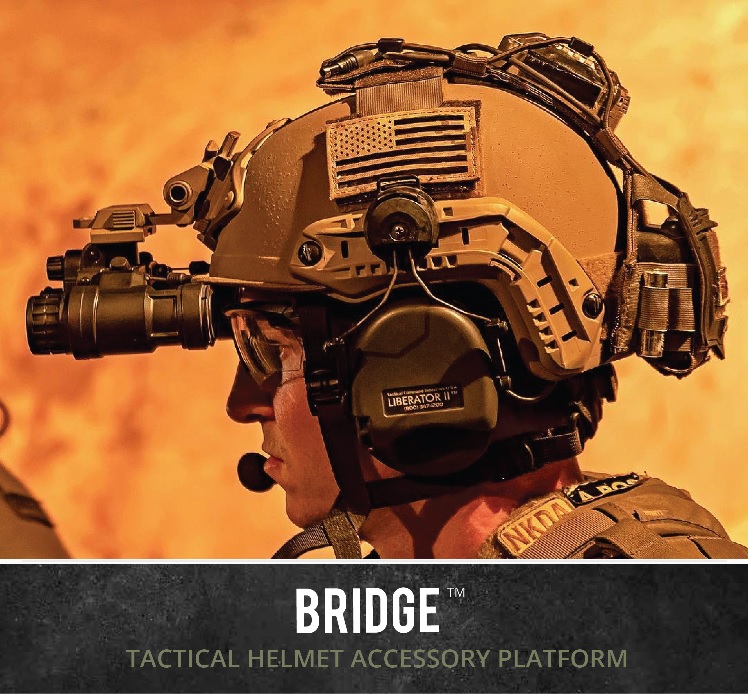 It comes with two wing size options to get the perfect fit on any tactical helmet, regardless of its shape or size and uses a central bungee retention to clamp down accessories with a new design that features Mil-Spec, laser engraved polymer channels for zero snag, a low profile and improved retention.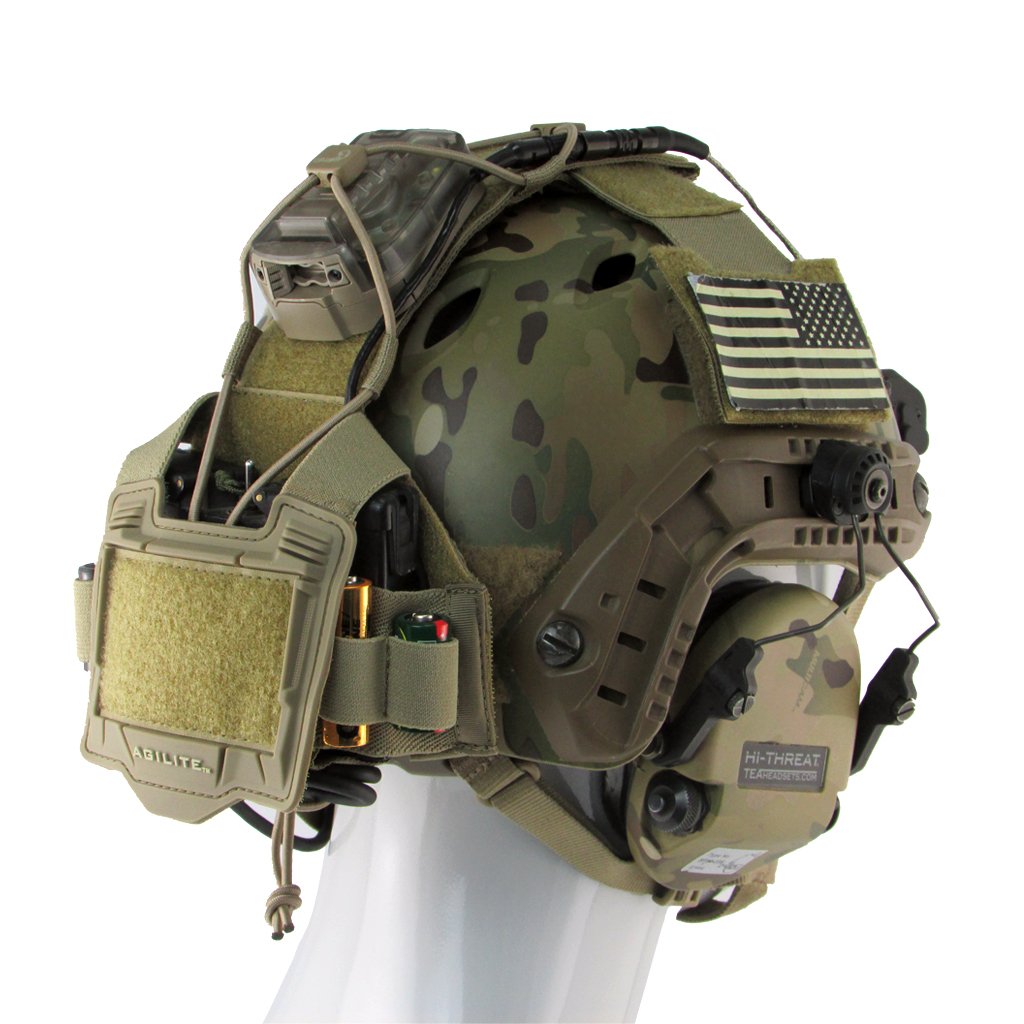 The rear of the Bridge features a proprietary, universal pod that expands and contracts both vertically and horizontally to house NVG battery packs securely. NVG models supported include; GPNVG-18, AN/PVS-31, AN/PVS-23, F5050, AVS-6 and ANVIS9. The rear pod design includes exit holes for the NVG power cables and switches.
The exterior of the rear pod features semi-rigid polymer protection to prevent damage to the battery boxes when the helmets is dropped or knocked. It also has elastic loops for storing either AA or CR123 NVG Batteries and the ability to stow cables that are not in use, so they don't dangle and create a snag hazard. The pod can also be flattened down when not in use.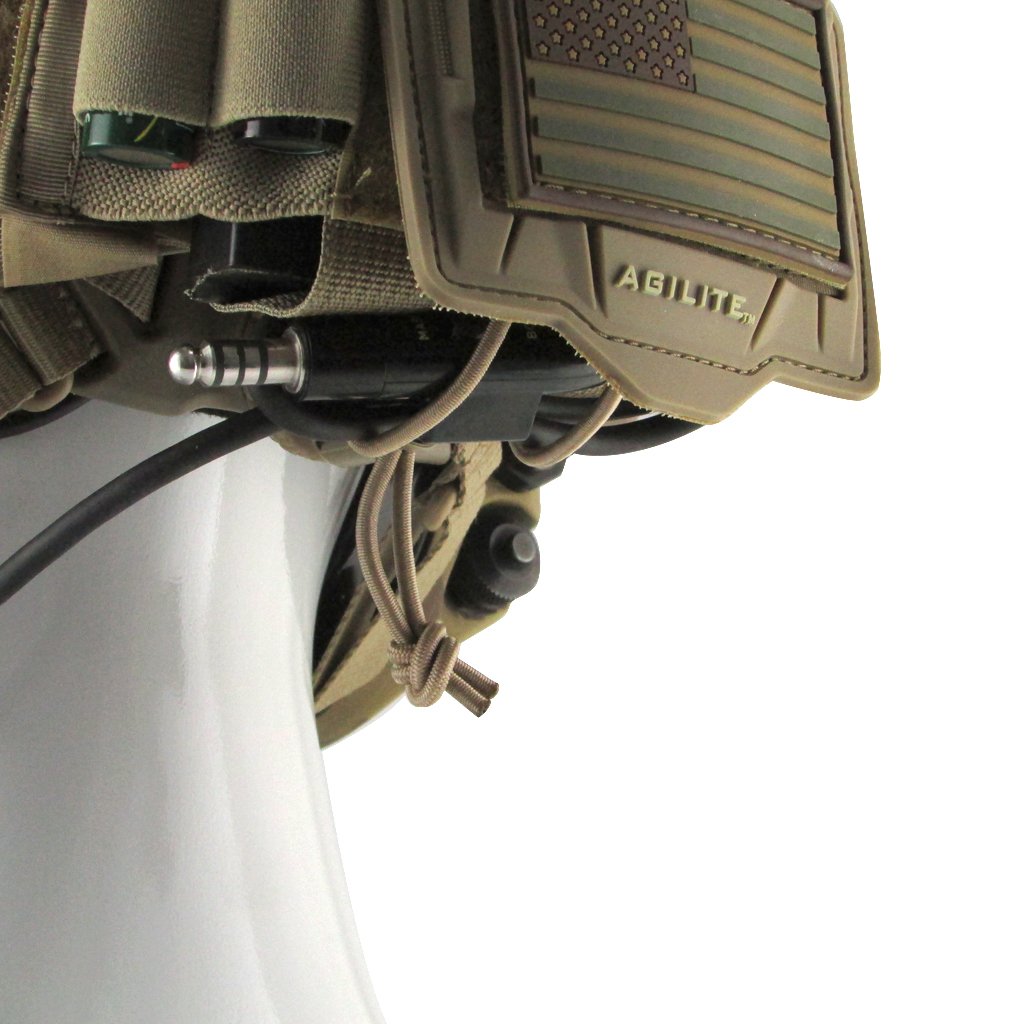 Unlike other helmet attachment systems that only sit on the helmet, the rear of The Bridge has loop tabs that feed into the helmet's internal loop sections, bracing it strongly from the rear. The front "wings" also lock down the front of The Bridge creating a rock solid platform.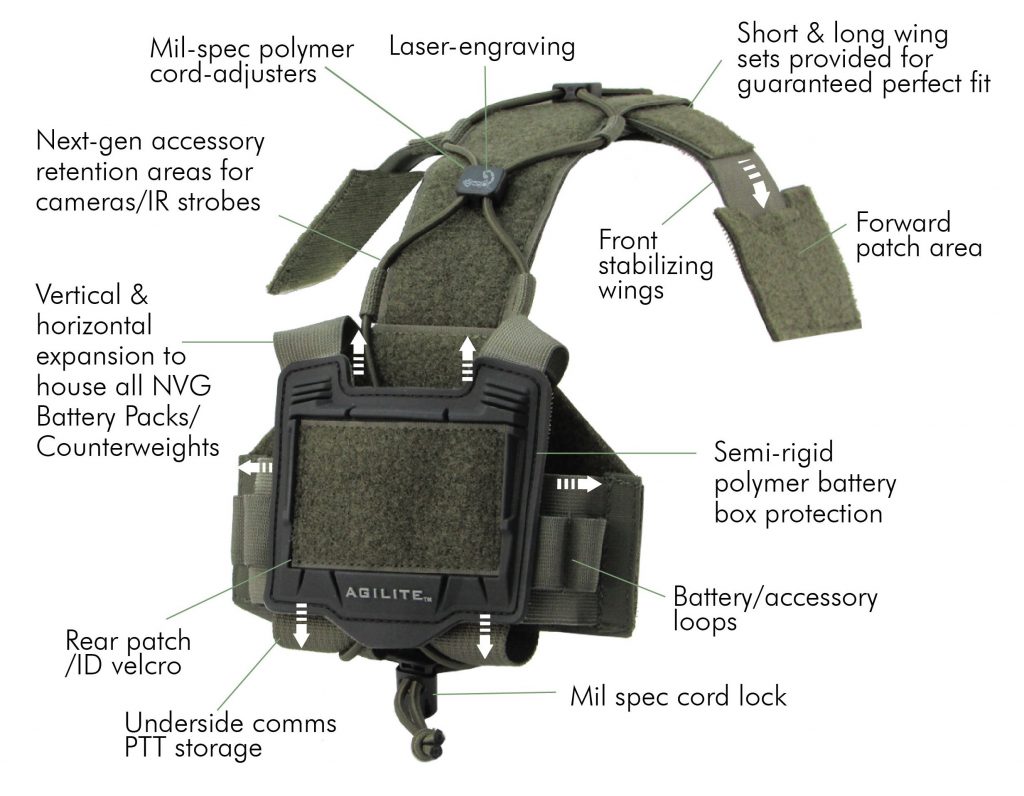 The Bridge is manufactured in Israel and was designed with input from SOF Operators in Israel, the USA and other countries. It retails for $66.95 and is available in Ranger Green, Coyote Tan, and Tactical Black: https://agilitegear.com/products/bridge-tactical-helmet-accessory-platform