Terrain 365™ has released their P38-AT manual liner lock model. This is the compact, bolstered manual opening version of their previous double action variant, and features their proprietary, corrosion-proof, edge holding, Terravantium™ blade alloy.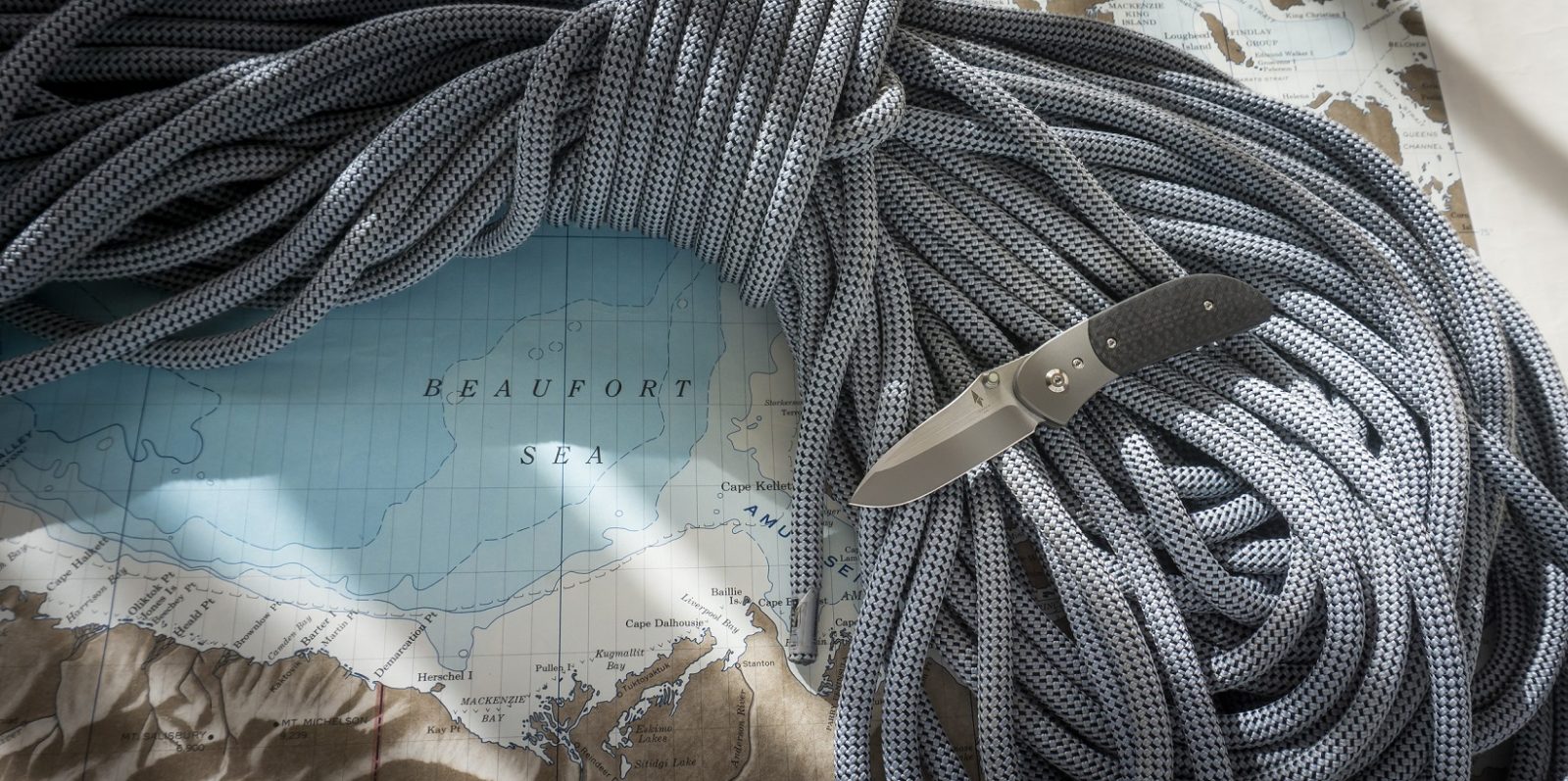 This precision-made liner lock features a two-tone blade finish, bolstered construction with hand fitted carbon fiber scales in a contoured handle profile, dive watch-grade glow in the dark cabochons in the dual thumbstuds, jimping, all titanium hardware, and a super smooth ceramic bearing pivot.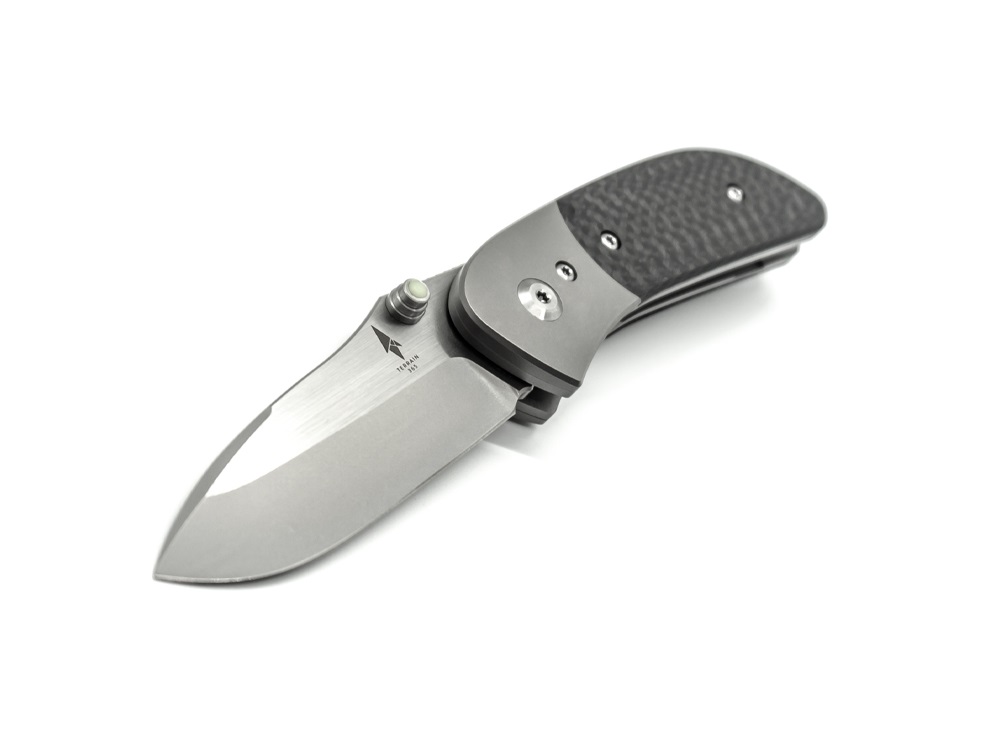 As with all of their "AT" designated knives, the P38-AT features the company's Terravantium™ 100% non-ferrous, non-magnetic blade, and is completely rustproof for all terrain / all season use.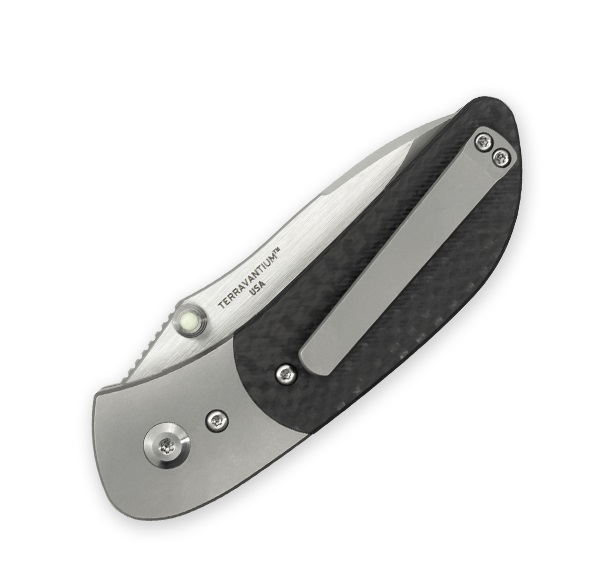 Founder Michael Vagnino of Terrain 365 states:
"The P38 is one of my most enduring and popular folder designs I've done over the years. After the double action variant, it was my intention to offer a purely manual version. These are an excellent production version of my custom P38s and I'm happy to be able to offer this 100% rustproof model though Terrain 365."
The P38-AT is available for $375.00 on the Terrain 365 website.