Based in Devon in the UK, and created in 1985 by a former Royal Marine in order to provide high-quality, purpose-built, and better alternatives to some of the UK's standard issue gear, it can probably be safely said that ARKTIS began the revolution in Warfighter gear.
Today, the company is under new ownership and management and is closely allied with the Northern Irish textile manufacturer Dinsmore and continues to manufacture all types of specialist clothing and equipment for military units, police forces, security personnel, and outdoor enthusiasts.
In addition to the licensed printing of many standard NATO military camouflage patterns for a wide range of special purpose clothing and equipment, the company also recently revealed that they are also producing the PenCott-GreenZone camouflage pattern under license from Hyde Definition Ltd. PenCott camouflage patterns have seen use with various military, police and anti-poaching special units around the world for several years, and now through ARKTIS this list will include unspecified special police units in the UK as well.
Our friends at Joint-Forces.com got a sneak peak at the first ARKTIS products in GreenZone camo at the Outdoor Trade Show in Liverpool, England recently (see photo below).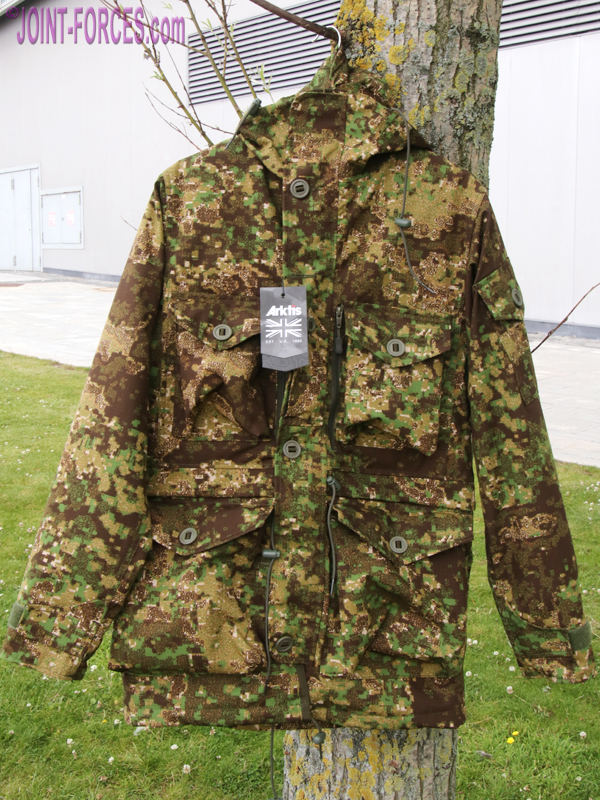 ARKTIS have also informed us that we will have their B211 Mountain Smocks, B310 Waterpoof Smocks (With new 20/20k dropliner), B110 Unlined Smock, C222 Ranger Trousers, V194BTS boonie hats, and C411 Ranger Shorts on sale through their dealers and on their website in the second half of this month.
Keep an eye on ARKTIS's online store and PenCottCamo.com (as well as both companies' social media channels) for further info.
*UPDATE*: Joint-Forces.com have published a follow-up, close-up and in-depth article about the Arktis B310 Waterproof Smock item, the background to PenCott camouflage, and the upcoming items that will be available from Arktis soon. Check it out here.