We've been following the progress of the development of a new multi-terrain / intermediate-terrain version of CADPAT ever since the Canadian DND first broke the story.
After extensive testing and evaluations, the DND has now announced that the final pattern design has been verified and selected, and will now be known officially as CADPAT-MT (Canadian Pattern-Multi-Terrain).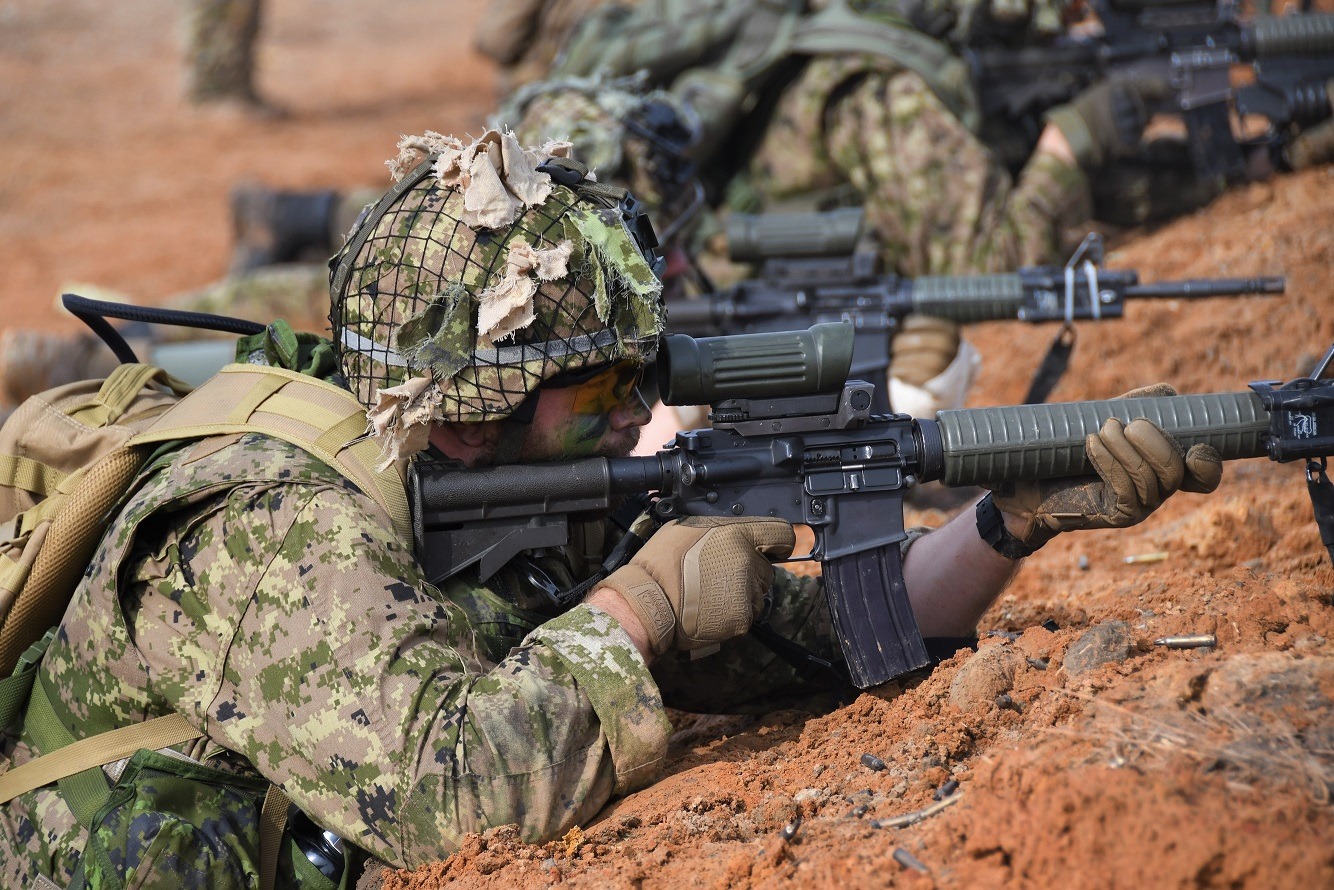 It has been confirmed that CADPAT-MT will be the new standard pattern – replacing the earlier CADPAT-TW (temperate woodland) and CADPAT-AR (arid regions). So far we do not know if CADPAT-TW and CADPAT-AR camouflage uniforms and equipment will remain in stock, and/or be deployed as a special issue item for operations in certain specific environments if necessary.
No information has yet been posted about the timeframe for rolling out new CADPAT-MT uniforms, but it has been confirmed that CADPAT-MT will become the new standard camouflage for Canadian Army, Navy and Air Force personnel. Personnel of the Canadian Special Operations Regiment will continue to use MultiCam uniforms and equipment.
Requests for printing CADPAT-MT fabrics and materials have gone out to industry, with a total of up 1.1 million metres of material apparently being needed to fully kit out all authorized personnel.
Interestingly, the Canadian DND has also published information on how to apply for a commercial license to print CADPAT-MT for clothing and gear that's not intended for official military issue. According to the published information, approved commercial licensors will however receive a so-called demonstration version of CADPAT-MT rather than the official version. Here is the actual wording from the policy letter: "Should the request be approved, permission to use CADPAT Demonstration (CADPAT(Demo)) will be provided. CADPAT(Demo) is similar, but not identical to, CADPAT(MT) and will be the only pattern authorized for non-operational items. The CADPAT(Demo) pattern can be sourced from any pattern manufacturer capable of producing it (i.e. a pattern manufacturer licensed by DND does not need to be used)."
We're curious as to exactly how the 'demo' version differs from official CADPAT-MT (do they just remove the maple leaf logo?), but at any rate this is an interesting development.