Like its namesake stealthily and silently stalking through the shadows, some Tiger Stripe items from Helikon-Tex unexpectedly popped up this week in my social media feed…
We don't have any further information from Helikon-Tex yet, but so far we have found that they have released to styles of pants and one style of shorts in a classic version of the famous Vietnam-era Tiger Stripe camouflage pattern. Tiger Stripe is one of the most iconic camouflage patterns ever created and remains immensely popular to this day among tactical operators, shooters, airsofters, and fashionistas.
We sincerely hope that Helikon-Tex is going to be releasing more of their wide range of tactical garments and gear in Tiger Stripe, but for now have a look at what's on offer:
URBAN TACTICAL PANTS® (UTP®)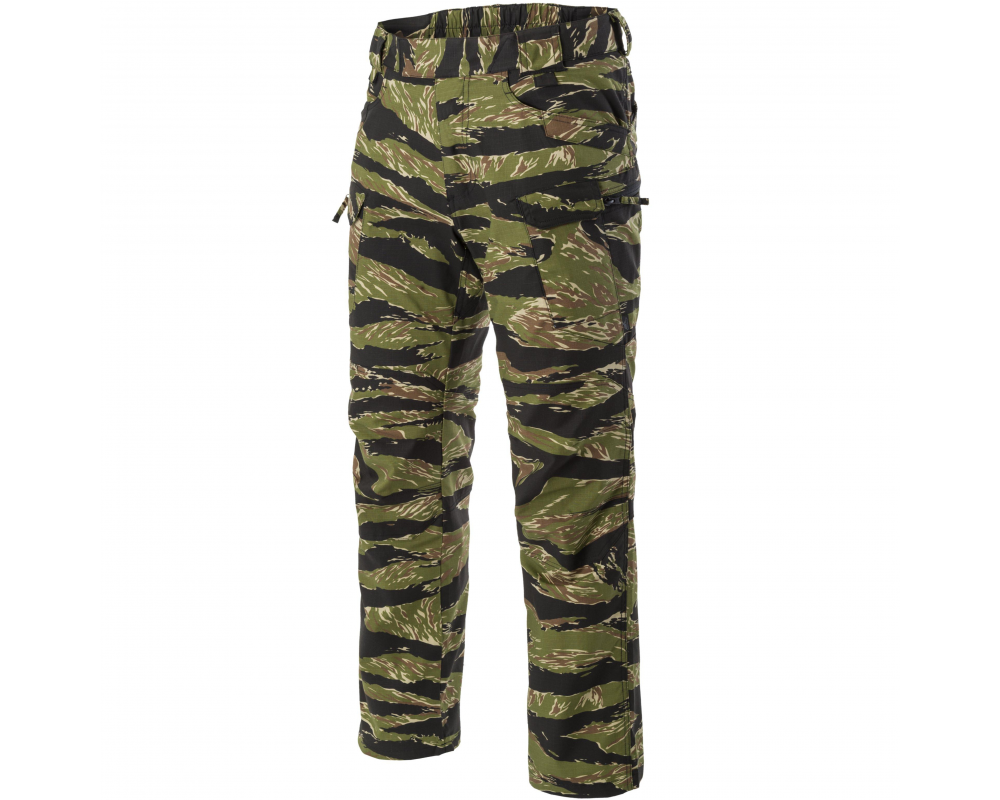 Helikon-Tex's UTP® design is one of the company's best selling products. The pants feature an anatomical cut and ergonomic pocket layout that helps the wearer maintain a low-key profile with the full functionality of combat pants. An elastic Velcro-fastened front closure allows for easy adjustment, and wide belt loops support use of tactical belts up to 50 mm width.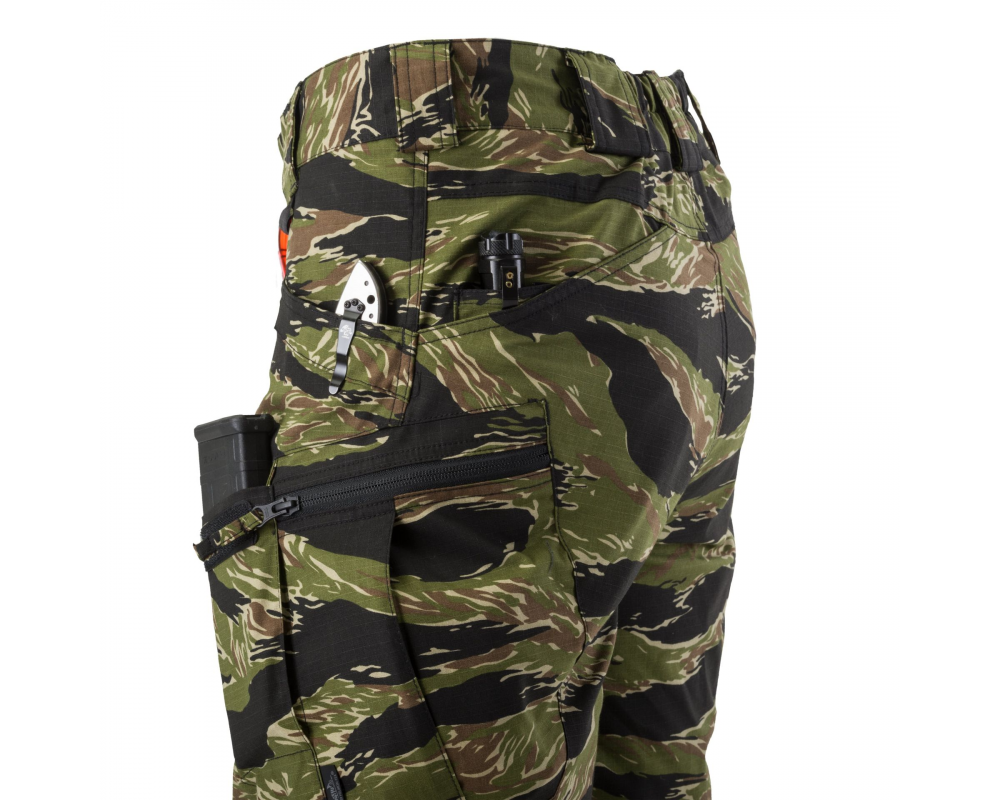 The Tiger Stripe UTP model is made from a new poly-cotton ripstop stretch fabric for even greater comfort and practicality.
SFU NEXT MK2® PANTS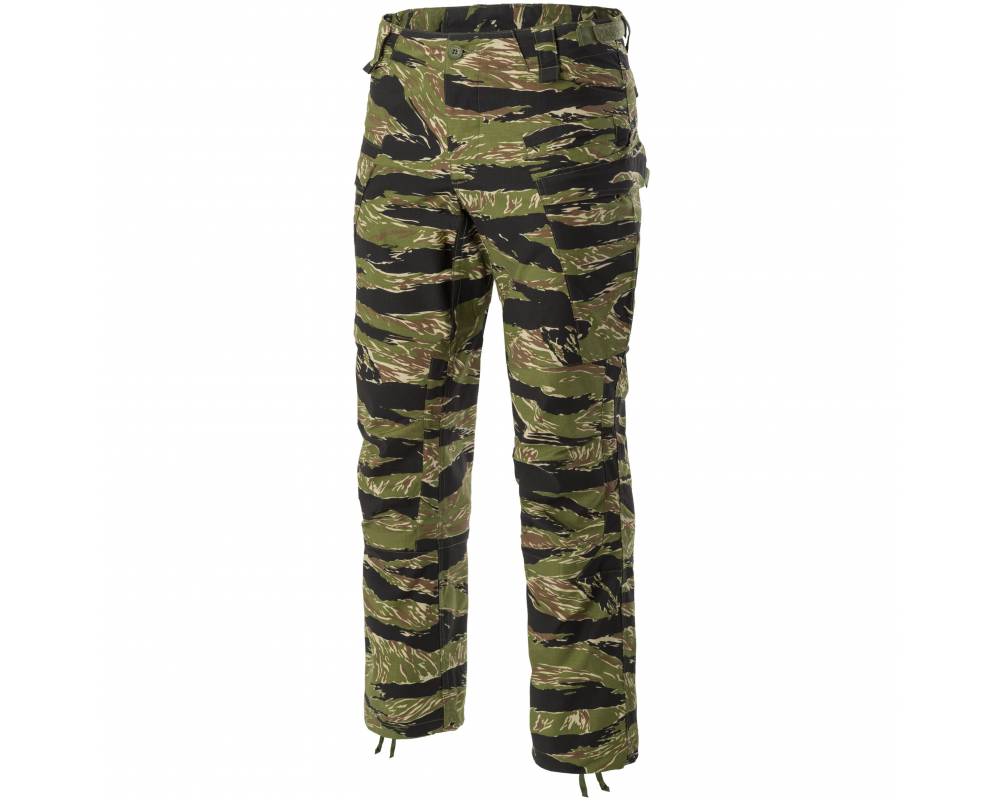 The SFU NEXT Mk2 Pants are a new, improved version of Helikon's SFU NEXT pants that have been available for a number of years. The MK2 version has been redesigned with a straighter fit through the legs, and includes numerous pockets, including: two classic hip pockets, back pleated pockets, large hook & loop closed cargo pockets on the sides, and two smaller, pleated pockets on front that will hold most smartphones. The waist band is adjustable via hook & loop webbing on the sides, and the profiled knee reinforcements accept internal protective pads.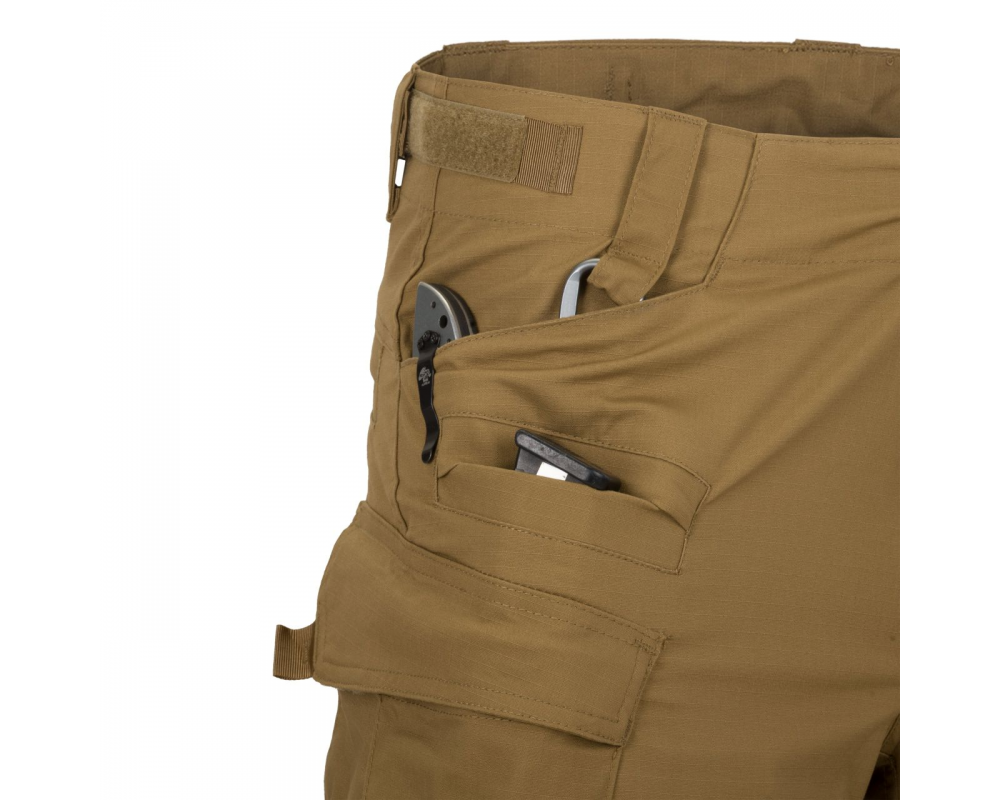 The Tiger Stripe SFU NEXT MK2 model is also made from a new poly-cotton ripstop stretch fabric.
URBAN TACTICAL SHORTS® (UTS®)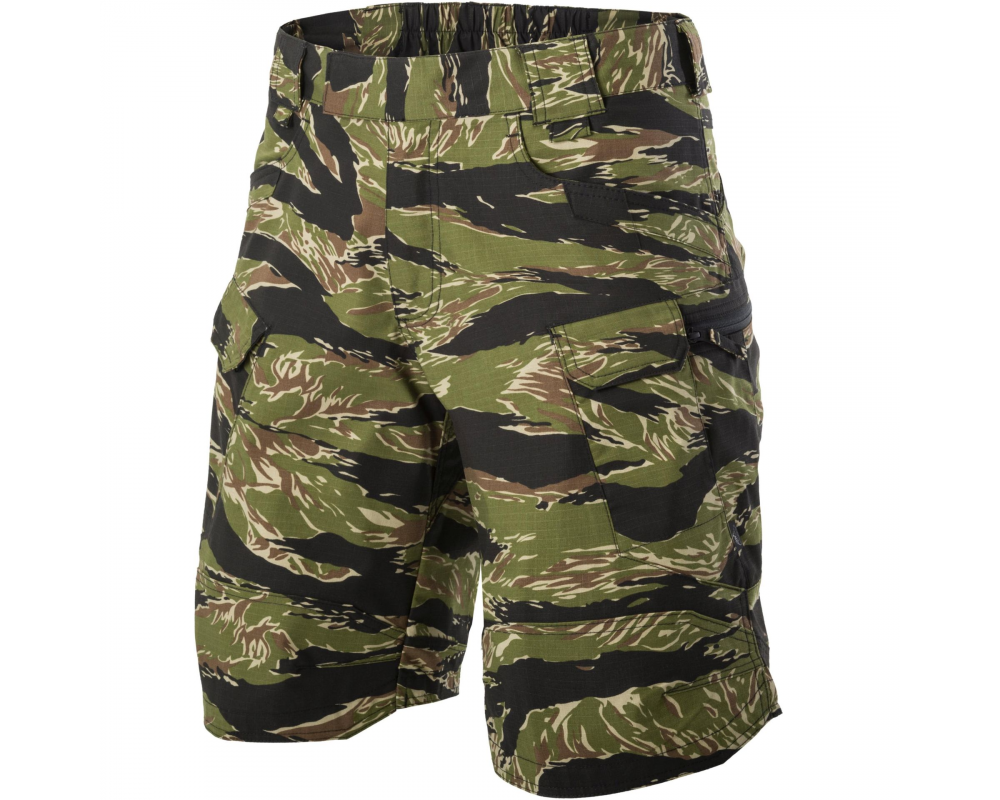 The UTS®, Urban Tactical Shorts®, is a cut-down version of Helikon-Tex's Urban Tactical Pants® that is intended to provide all the carry capacity and features of the UTP in a pair of shorts for hot climates or seasons. With its impressive pocket layout, the UTS keeps equipment close to the wearer's center of mass. Front and rear pockets edges are also reinforced to withstand constant movement of light or knife clips.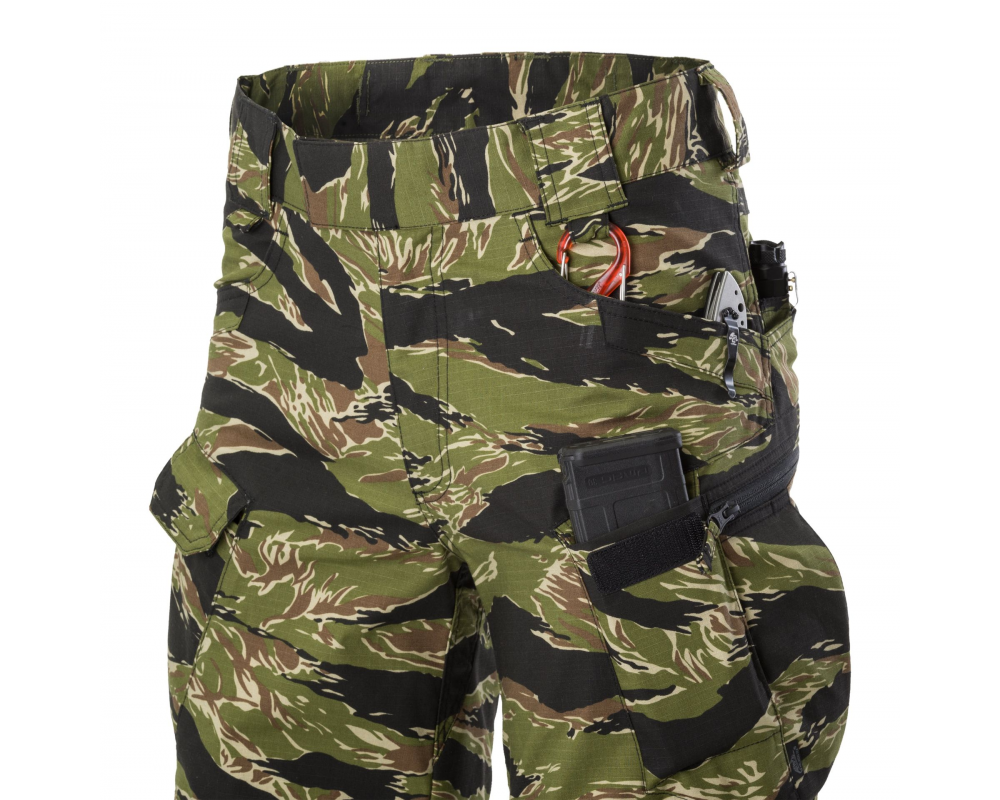 The Tiger Stripe UTS model is also made from the same new poly-cotton ripstop stretch fabric.
Click here to see the Helikon-Tex Tiger Stripe collection.