Terrain 365™ has launched the DTK-AT mini-framelock folder – a compact knife the size of a standard US Issue "Dog Tag".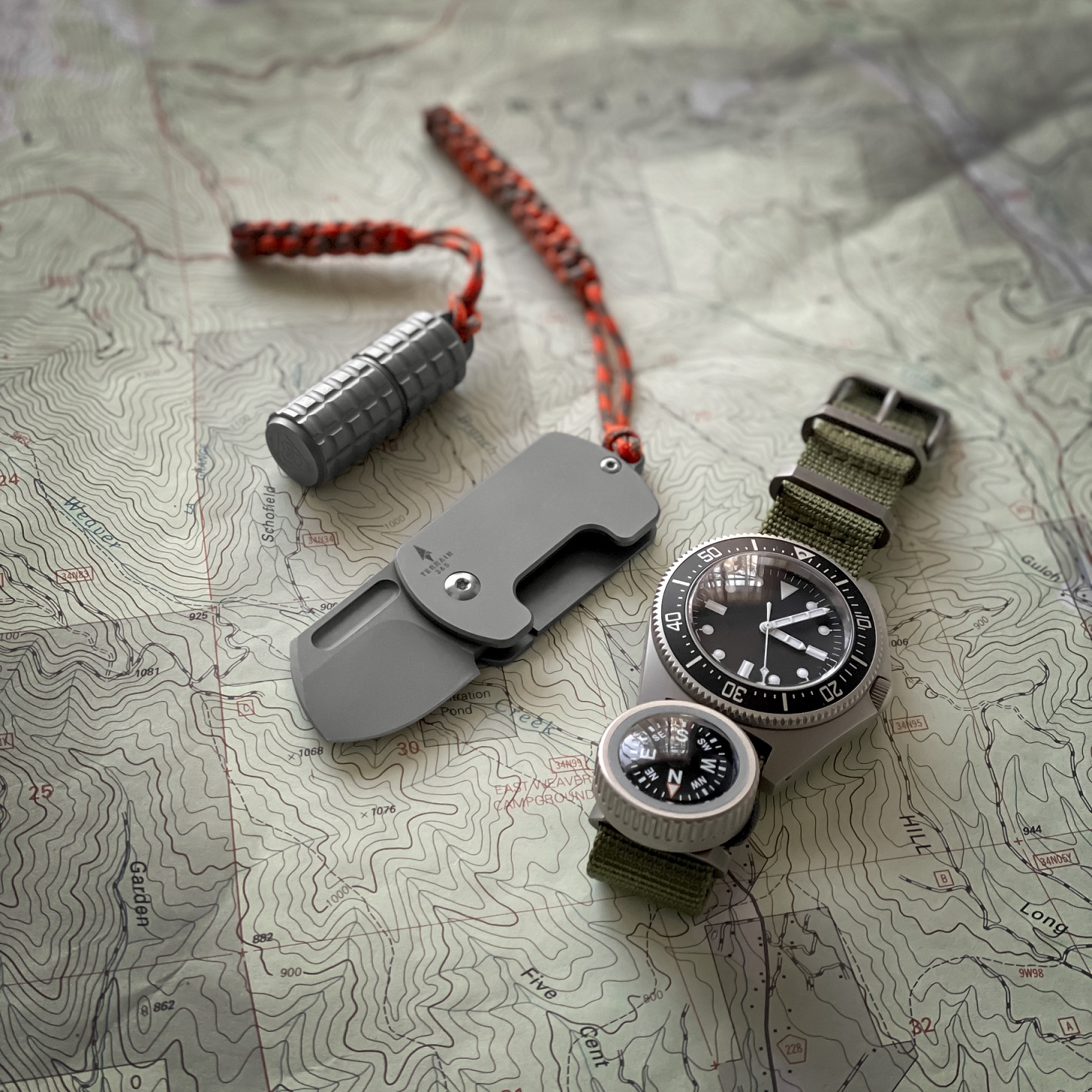 Featuring their rustproof and edge-holding Terravantium™ blade, this mini-framelock folder can be used as a backup, hide-away, in survival kits/tins, fits in any pocket or can be worn around the neck. The "AT" (All Terrain) designation for Terrain 365's folders indicates a build that uses 100% non-ferrous alloys, are non-magnetic and rustproof.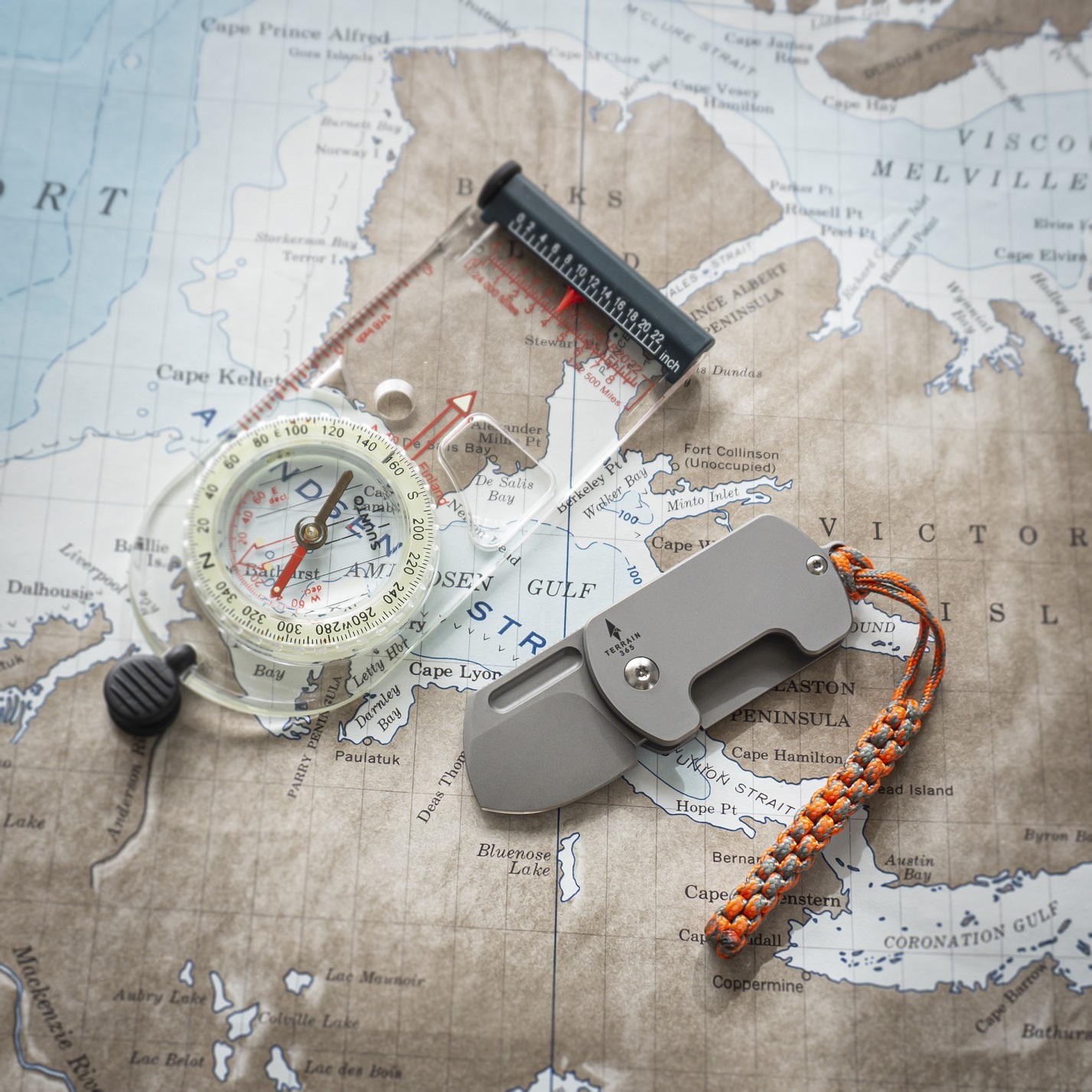 Any knife is only as useful as it is present on one's person, and the DTK-AT is a very capable EDC folder in a very compact and easy to carry size. It also features a fine industrial matte finish and retails for $179.00.
The team at Terrain 365 explained further:
"Using the standard US Military issue 'dog tag' as the footprint for our new mini-framelock, we came up with this design. It can be put into any pocket or worn around the neck, and is also well suited for mini survival kits or tins. The same attention to detail and carefully considered manufacturing steps that we put in our full sized edged tools are also applied to this mini-framelock. The DTK-AT's 100% rustproof blade and handle gives a keen working edge that lasts, and a very capable cutting tool in a very compact size."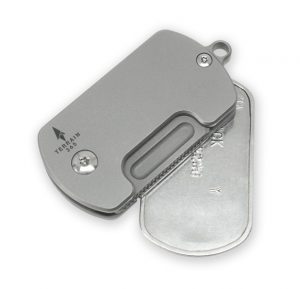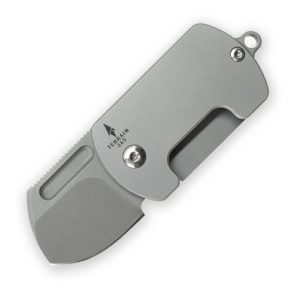 Further details about the Terrain 365™ DTK-AT can be found the company's website.