Our friends at the Old Time Design Company have published another Photo Study. This episode in their Operation Market-Garden series takes a close up look at the clothing and equipment of the typical infantrymen of the British 1st Airborne Division who fought and died in and around Arnhem.
For Operation Market, speed was of the upmost importance and although Jeeps, bikes and welbikes were all utilised to move the men as quickly as possible, many men had to make their way on foot. It was therefore critical that they were as mobile as possible, and their battle order was designed to ensure they were lightly equipped.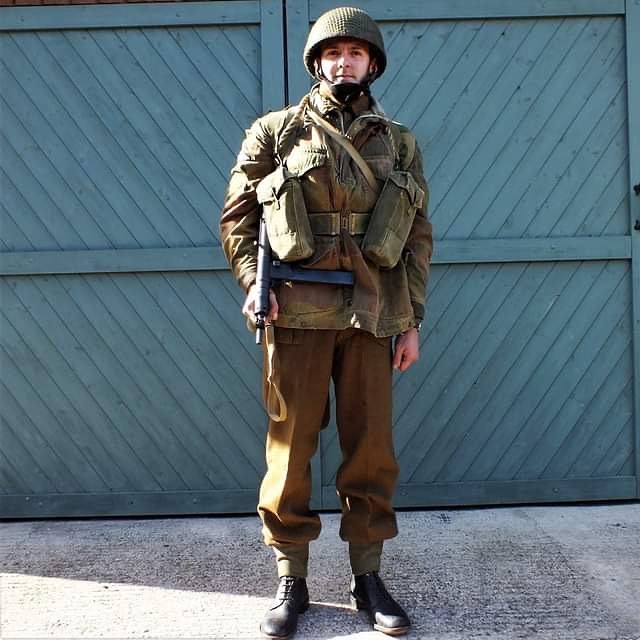 This Parachutist has arrived at the outskirts of the town of Oosterbeek and is carrying enough supplies to sustain him for 48 hours. He also wears his Steel Parachutists Helmet, and camouflaged Denison smock.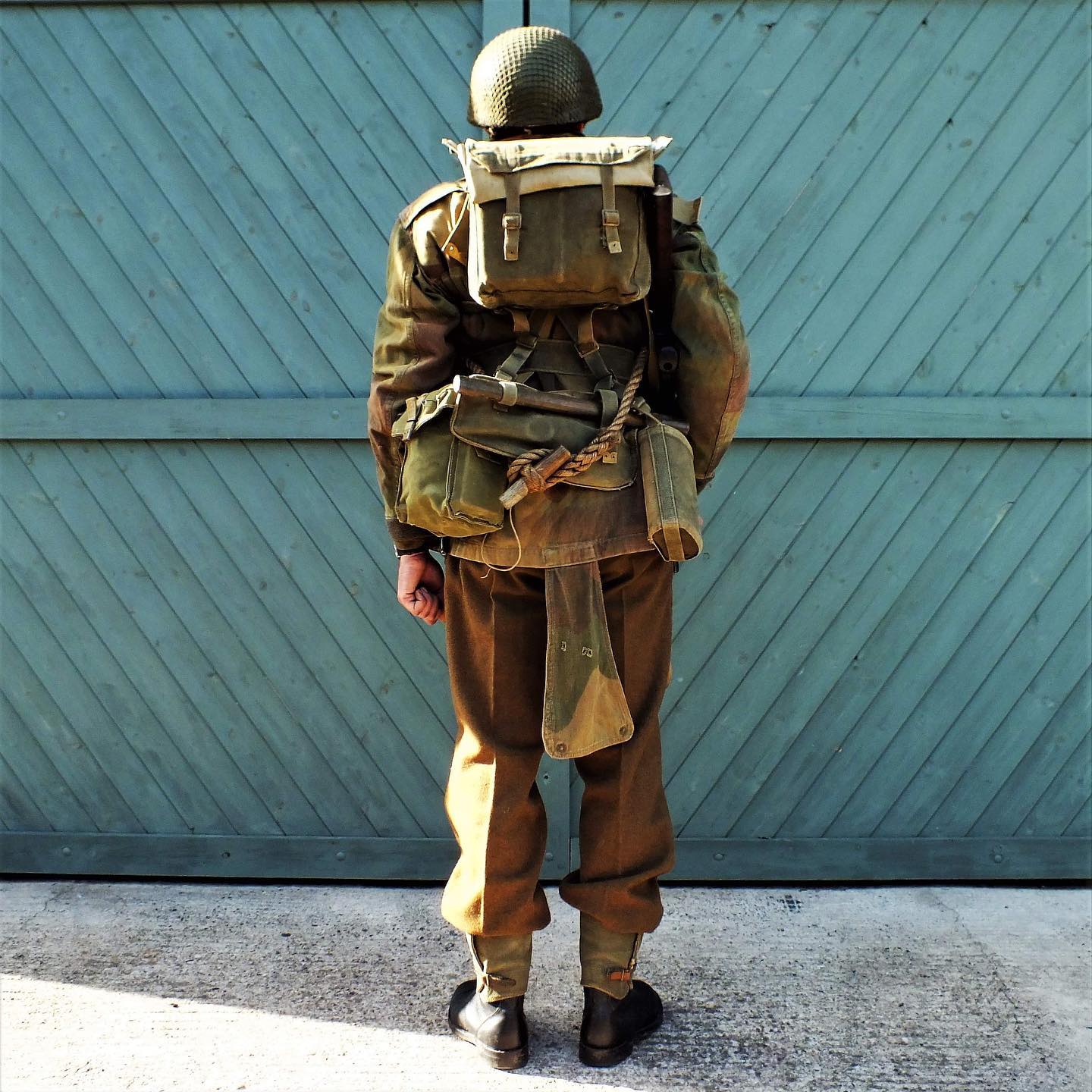 Though he does not expect to use it, he carries an entrenching tool on his 37 Pattern Web equipment, along with ammunition for his weapon (the Mark V Sten) and the support weapon, the Bren LMG.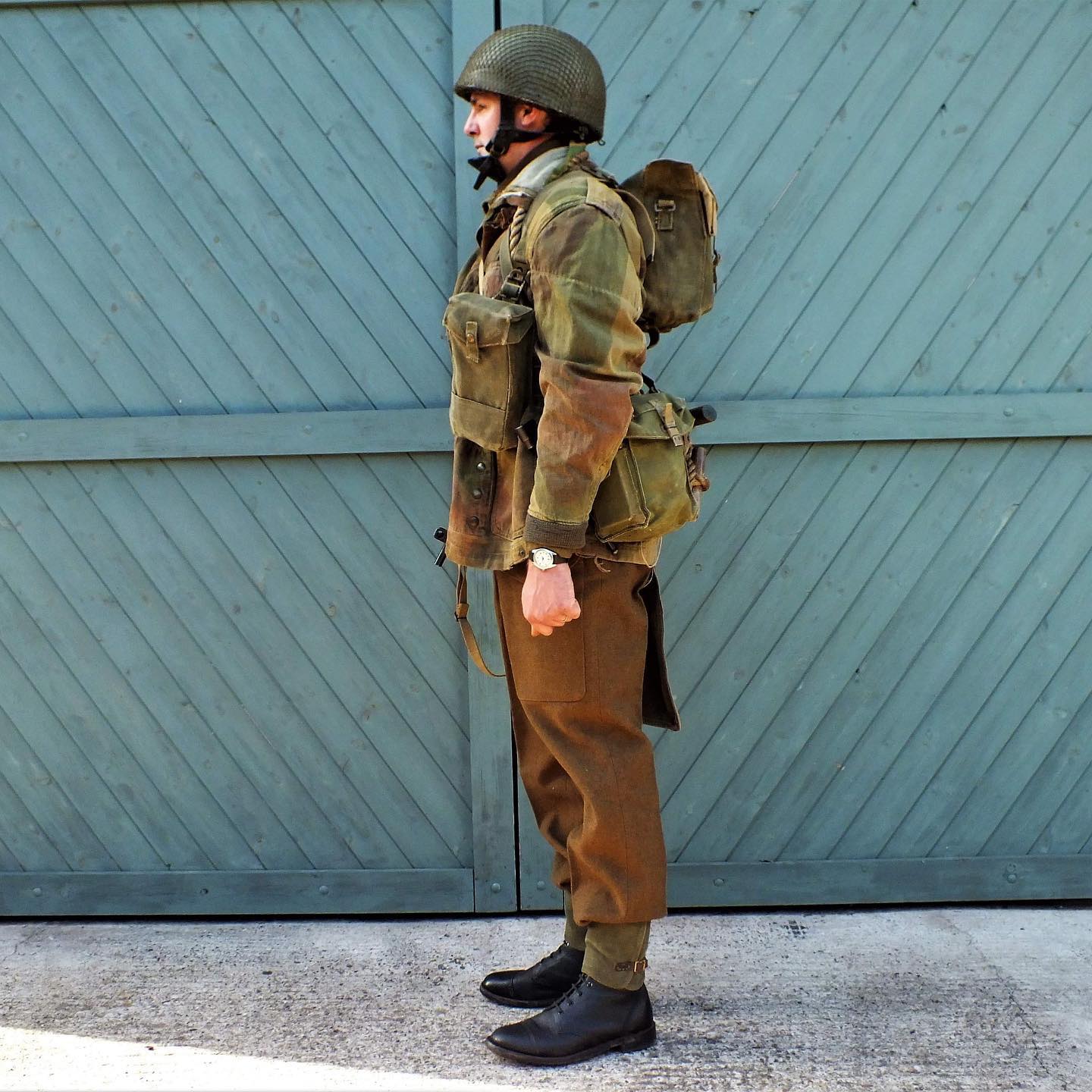 His battledress trousers are the more commonly seen, 40 pattern. Not many were issued Trousers, Parachutists. In fact many found them to be incredibly uncomfortable due to their extra lining. The shammy lined pockets in particular were very ineffective once they got wet.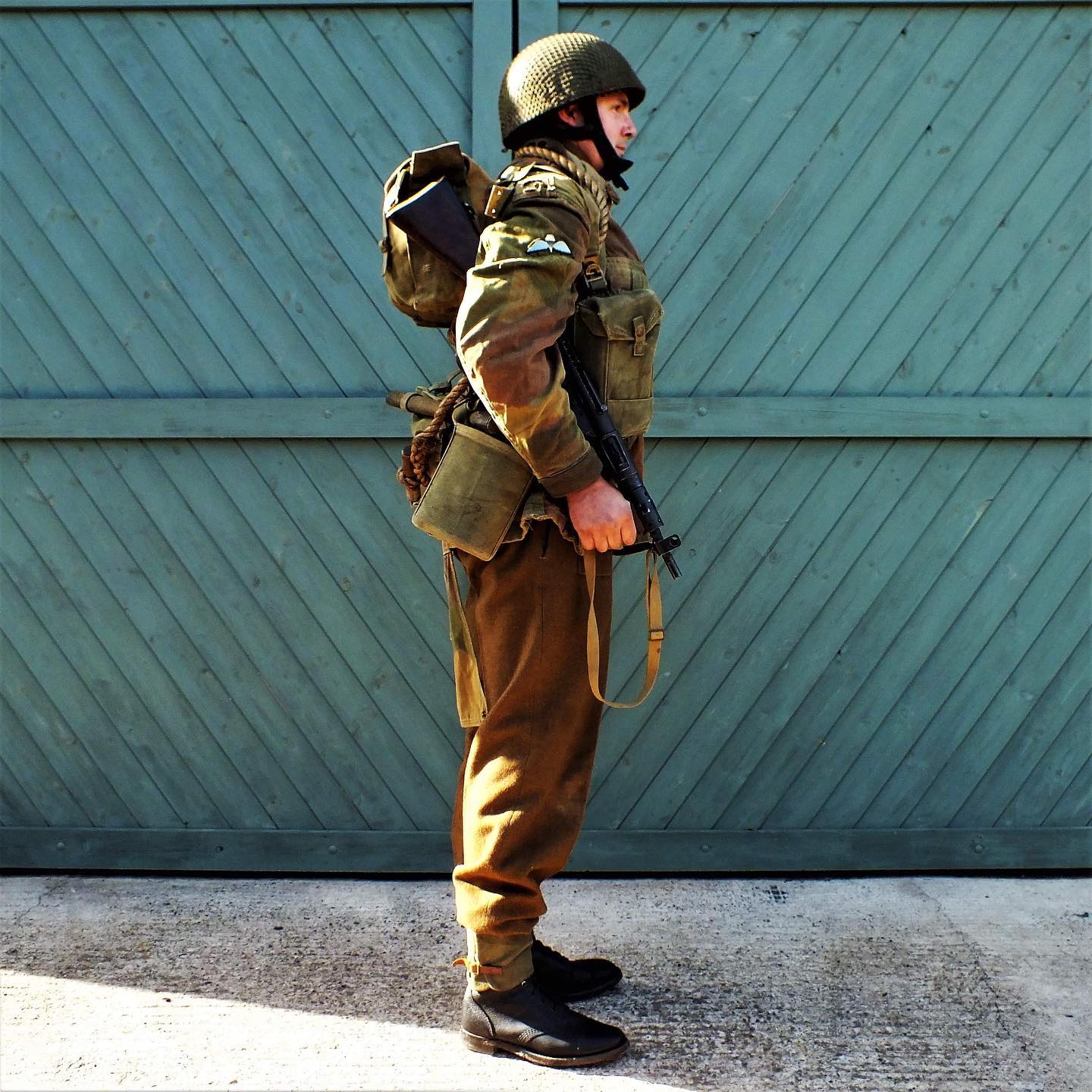 His small pack contains other clothing and rations that he may need once he reaches the Bridge at Arnhem…
–