Dave's Custom Airsoft Ltd. in the UK has been busy for the past few months, building something that is without doubt probably the most realistic (and expensive) custom airsoft version of the HK11 and HK21 LMGs from Heckler & Koch ever made.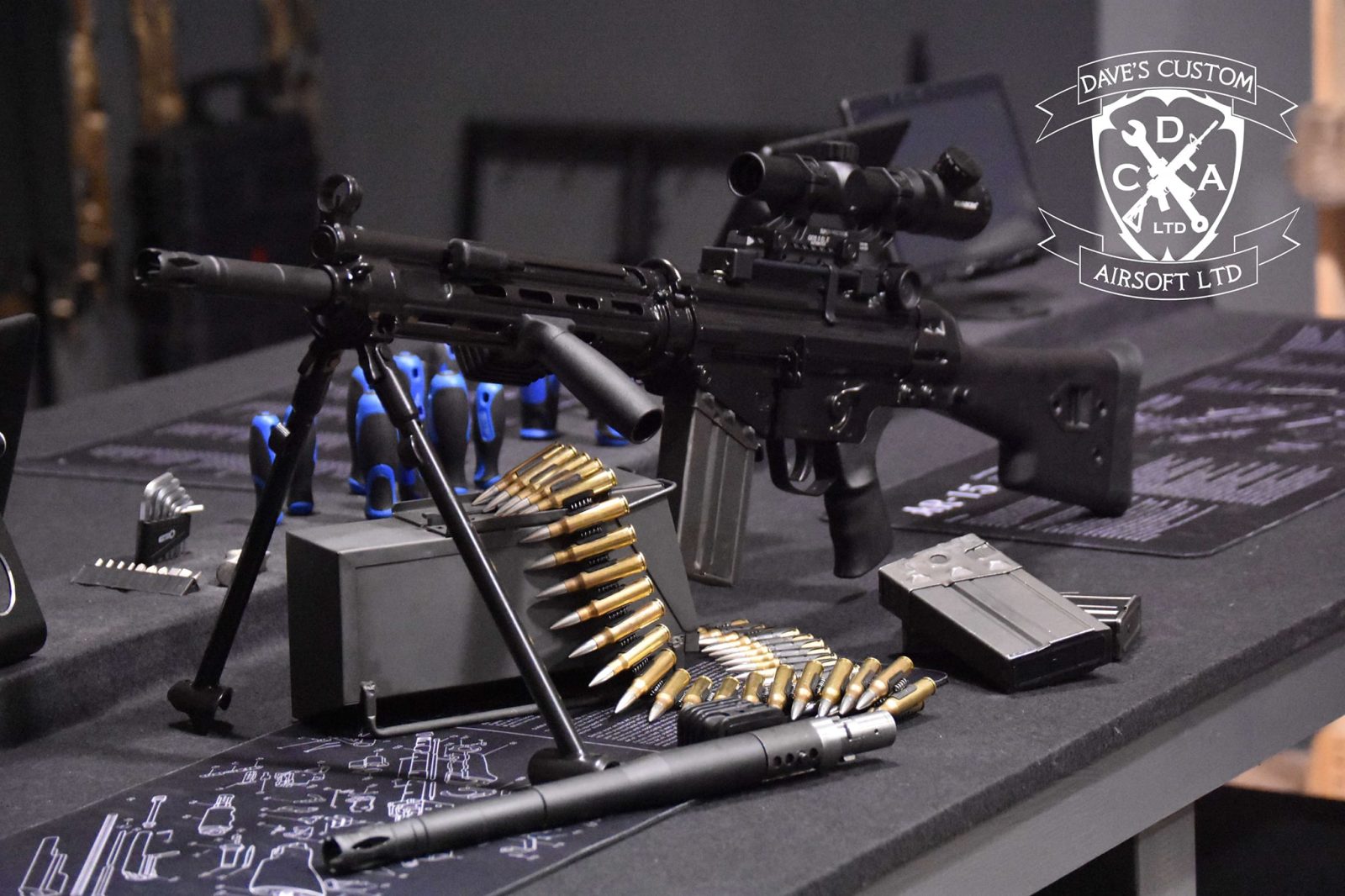 There have been rumors and promises for years of an airsoft replica of the HK11 / HK21 series coming from a major airsoft manufacturer, but sadly none has ever materialized. So Dave decided to take matters into his own hands – literally – and built this replica from a combination of real steel and airsoft parts melded (and welded) together.
We've been following this project for several months now, and we are excited to now be able to share more details about how it was done – as well as the exquisite final result!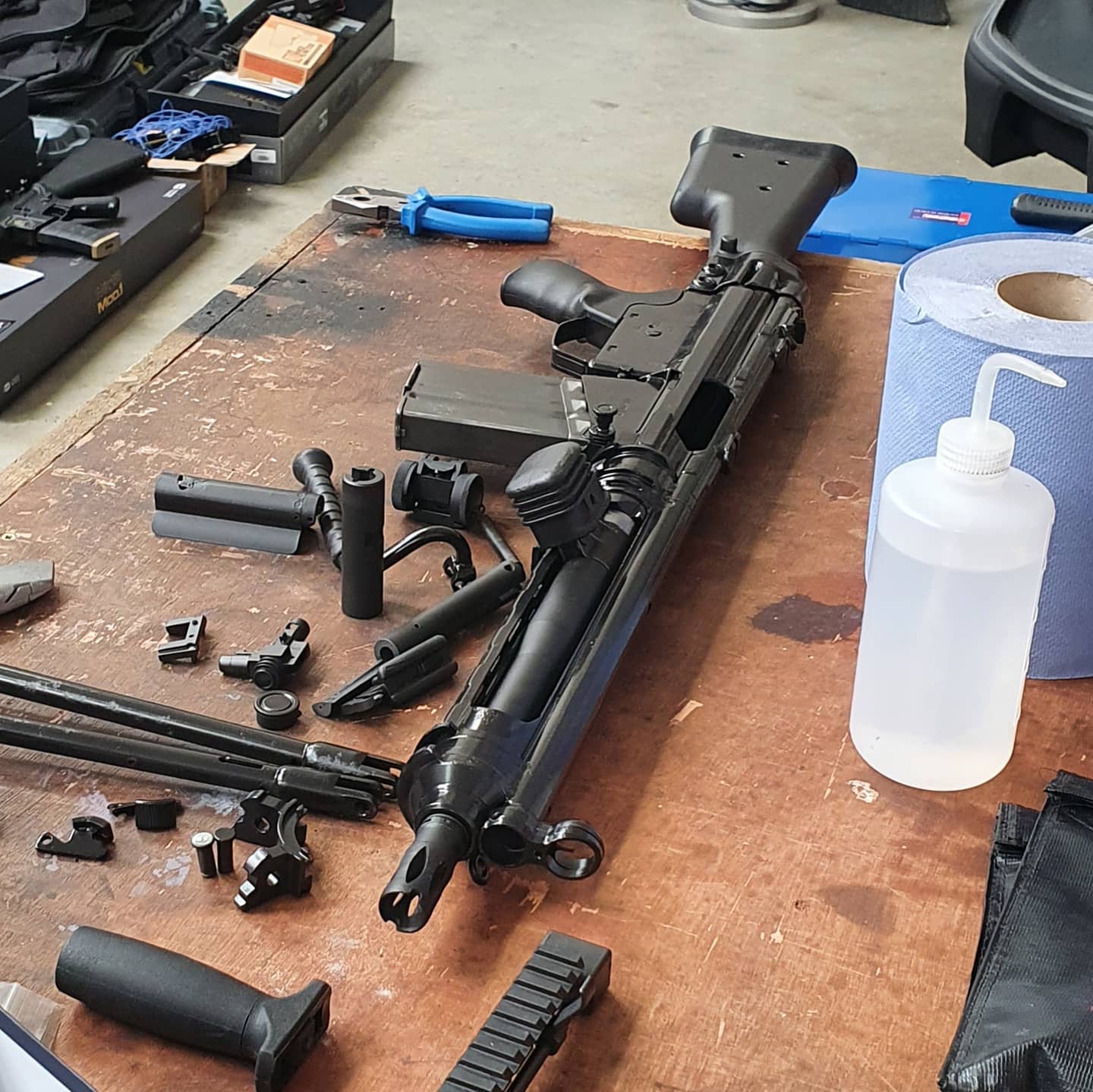 Starting with an all-metal airsoft G3 replica, the receiver was modified to match the features of the real-steel HK11/21E, a real-steel HK clubfoot stock replaced the standard airsoft rifle stock, a real-steel HK11/23 fore-end assembly was tracked down and adapted to fit the airsoft receiver, Dave then had to create replica outer barrels in both long and short versions on his lathe and add real-steel HK barrel changing handles to replicate the authentic appearance of the barrel and fore-end assembly.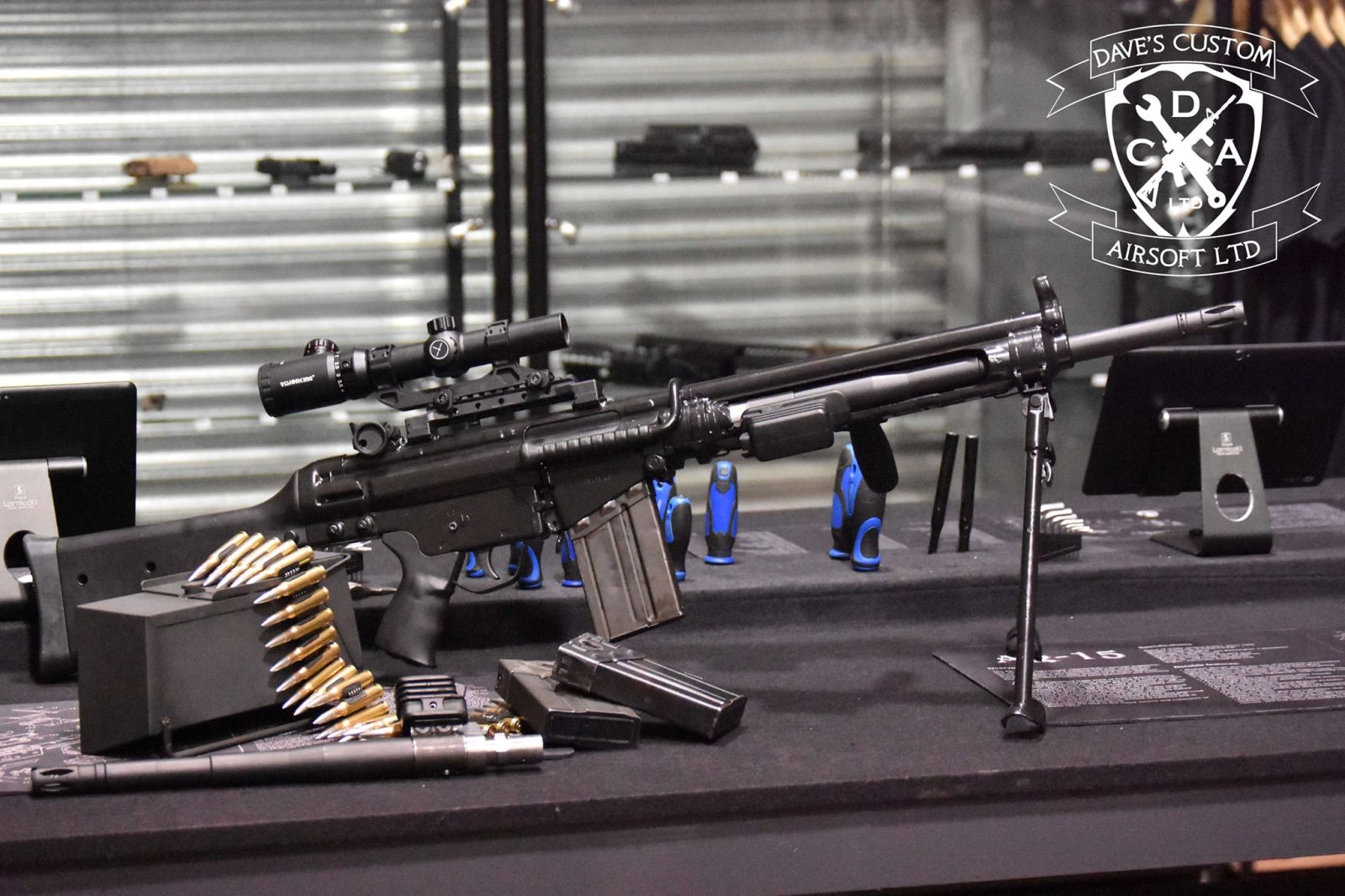 To recreate the dual-feed capability of the real-steel HK LMGs, Dave had a belt-feed system (for the HK21 configuration) 3D printed in stainless steel. All metal parts were then Ceracoated and cured to give the entire replica a deep and elegant finish.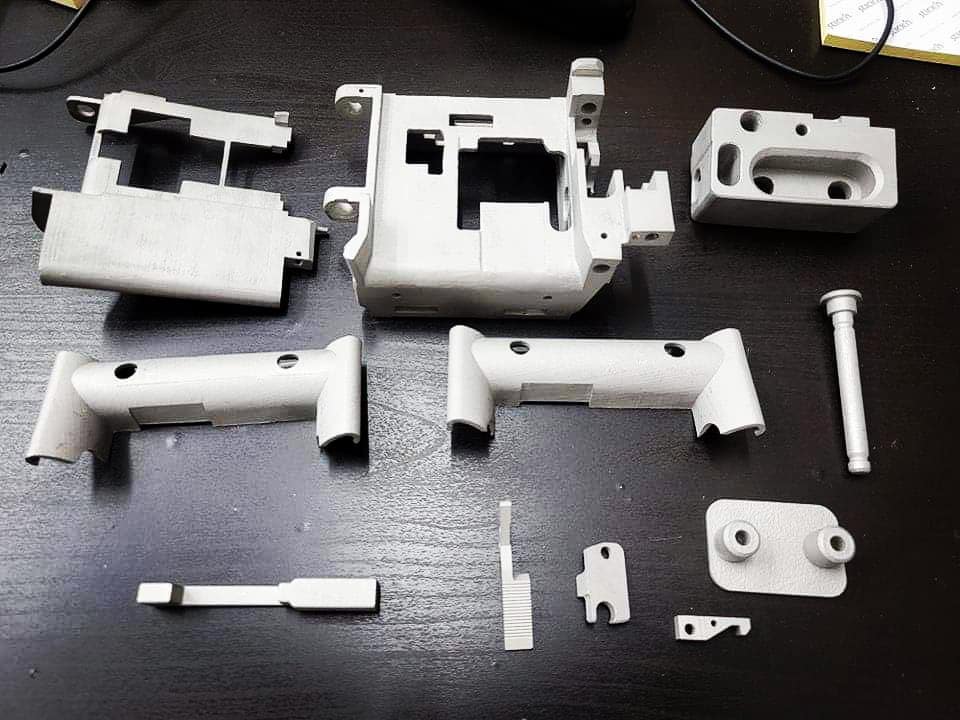 Our friends at Airsoft & MilSim News Blog have also produced this great video overview of the finished result.
So, the question on everyone's minds now is probably, "How much did this build cost?" Dave says that all-in-all it probably cost in the neighborhood of £6,000 GBP – and by the way, it's not for sale. 😉