Like a lot of old Ground-Pounders I'm very fond of the A-10 Thunderbolt and the OV-10 Bronco close air support / ground attack aircraft – they truly were the infantryman's friend. And both still soldier on despite the repeated attempts by the air superiority fighter jocks to kill them off.
There also happens to be a new aircraft being developed that clearly owes a fair amount of inspiration to the old OV-10, but featuring fully updated and future-proofed engines, avionics, and weapons delivery capabilities. The plane is being developed by Icarus Aerospace, with headquarters in Montreal (Quebec, Canada) and Tampa (Florida, USA), and is intended to be a highly customizable, twin-turboprop, multi-role capable aircraft, with a rugged, versatile, and technologically advanced design. The plane is a fully militarized development of the company's 'Tactical Air Vehicle' (TAV) platform and is called the "Wasp".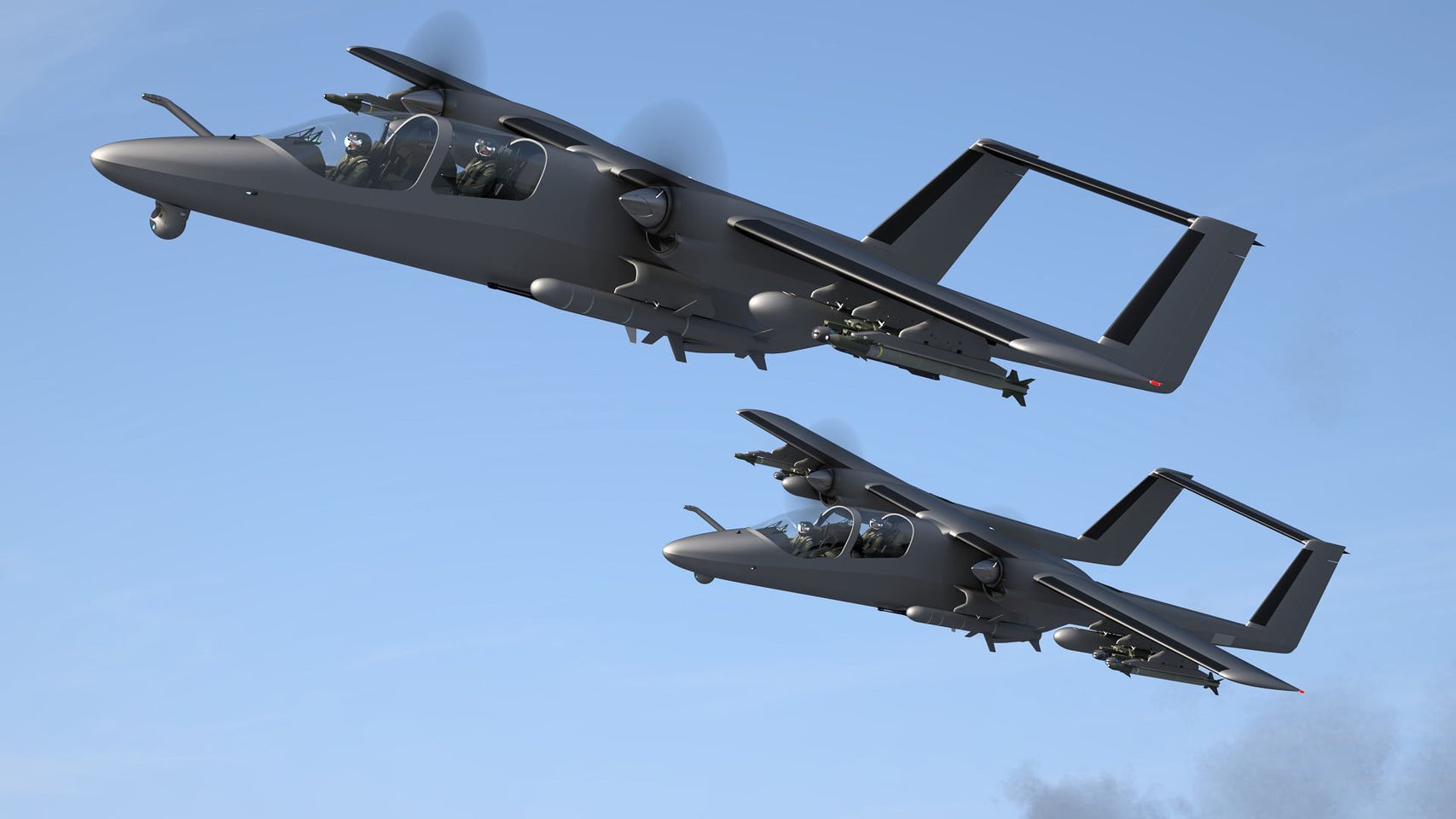 Geared for much more than just "permissive airspace" and "low threat scenarios". The Wasp will utilize state of the art active and passive protection systems, safety and survivability of the crew, aircraft and their effectiveness is maximized under the harshest conditions and most hostile operational theaters.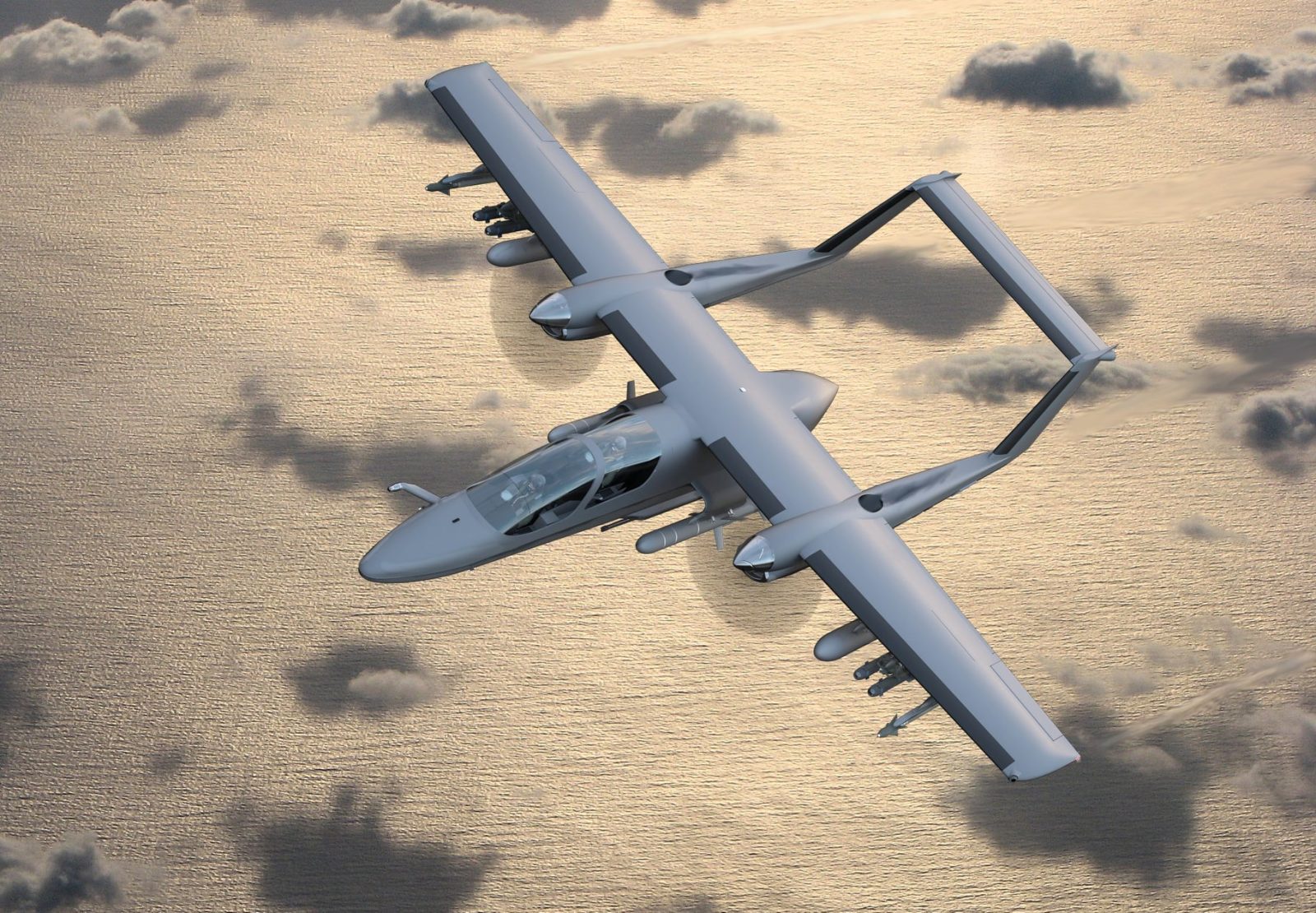 This optionally-manned aircraft could also provide up to 90% of the mission capability of a modern fighter jet, but it would cost only 15% as much! The Wasp is planned to be powered by two 1700-shp engines that will give it high-speed capability, and can fly up to 36,000ft – while carrying up to 8000 lbs of ordnance on eleven hardpoints. Weapons that can be attached include; laser guided bombs and rockets, GPS guided munitions, up to two torpedoes, sonobuoys, anti-ship rockets, air to air infrared missiles, and unguided bombs and rockets.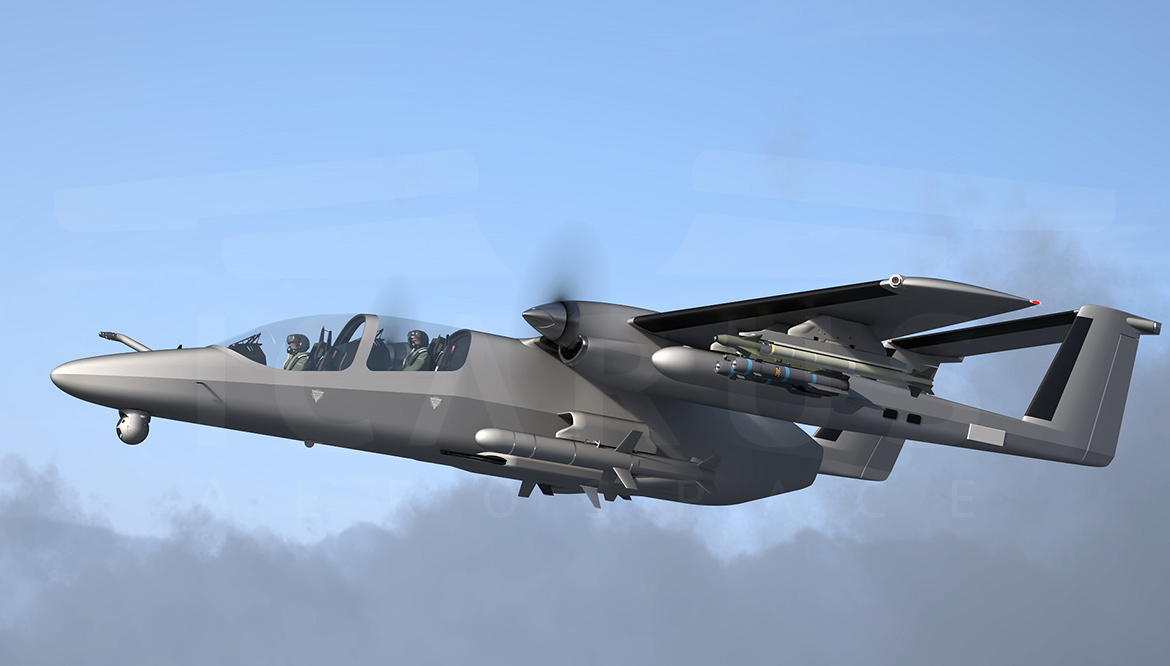 The Wasp will be equipped with a 360-degree AESA radar, an In-Flight Refueling probe, and an Automated Aerial Refueling (AAR) system for unmatched loiter and range capability. The long fuselage could also be designed for Medical Evacuation or Re-arm & Re-supply missions, and a special fuel tank can also be installed so it can act as a Refueling tanker. The aircraft has a wingspan of 51 feet (15.5m) and is 52 feet (15.85m) in length.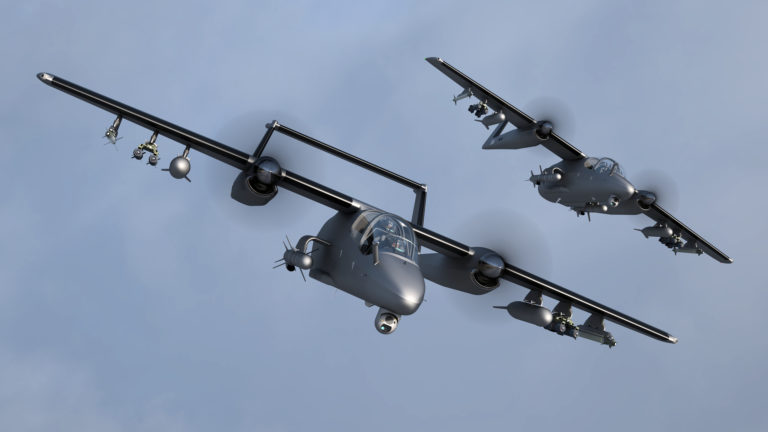 The aircraft is still in the early stages of development, but the company is advertising the aircraft for the following missions:
Close Air Support (CAS)
Counter-Insurgency (COIN)
Forward Air Control (FAC)
Armed Aerial Scout (AAS)
Special Operations Support
Combat Search and Rescue (C-SAR)
City Protection and Border Patrol
Armed Coastal and Maritime Patrol
Anti-Submarine Warfare (ASW)
Anti-Piracy Interdiction
Intelligence Surveillance and Reconnaissance (ISR)
Electronic Warfare (EW)
Signal Intelligence (SIGINT)
COM/INTEL Relay
Battlespace Management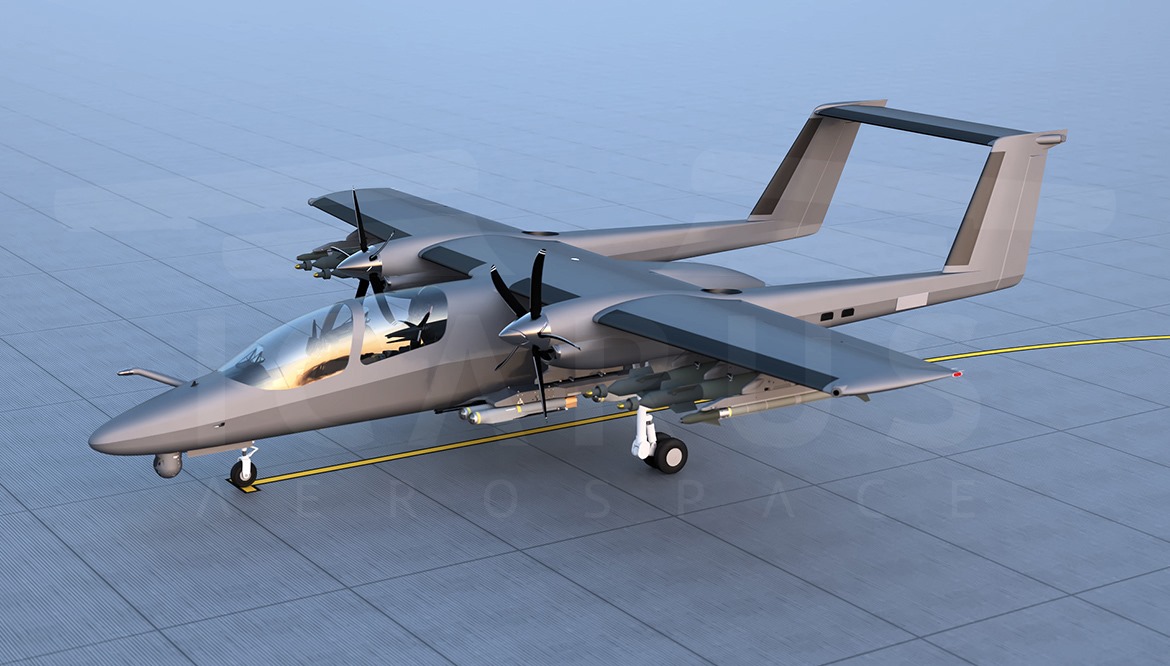 Clearly quite an impressive list of capabilities, and if the company can pull it off then this will be a serious contender for the same types of missions as the A-29 Super Tucano, the T-6 Texan II, and the Textron Scorpion. It should also be quite an attractive proposition for countries that don't have massive defense budgets. It will be interesting to watch how this develops…
Image credits: Artist impressions from Icarus Aerospace
**********
Hat tip to Scramble magazine.