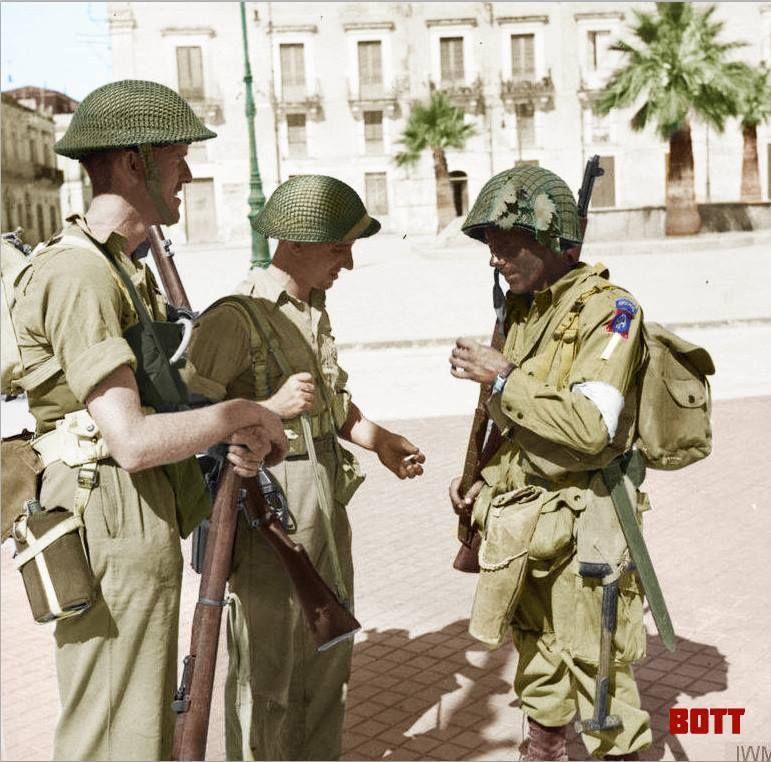 'Operation Husky' the Allied invasion of Sicily 9 July – 17 August 1943.
British troops of the 6th Battalion, Durham Light Infantry, part of the British 50th Division, with an American paratrooper of the 505th Parachute Infantry Regiment, part of the U.S. 82nd Airborne Division, in Avola, on 11 July 1943.
—-
Photo credit: Sgt. Travis, No 2 Army Film & Photographic Unit, from the collections of the Imperial War Museum.  Colorization by BOTT.