When the Soldier Operational Clothing and Equipment Modernization (SOCEM) initiative delivers its first pieces of kit in the coming years, they will come in a new version of the Canadian Disruptive Pattern (CADPAT).
The new camouflage pattern and colour scheme is under review by the Army commander and will likely be a refinement of what was called Prototype J, a predominantly brown scheme with olive and some of the dark green and black of the current temperate woodland CADPAT that was developed by defence scientists and trialed by soldiers over the past 18 months. The final colour scheme will likely add a fifth colour, a light, sandy shade of brown.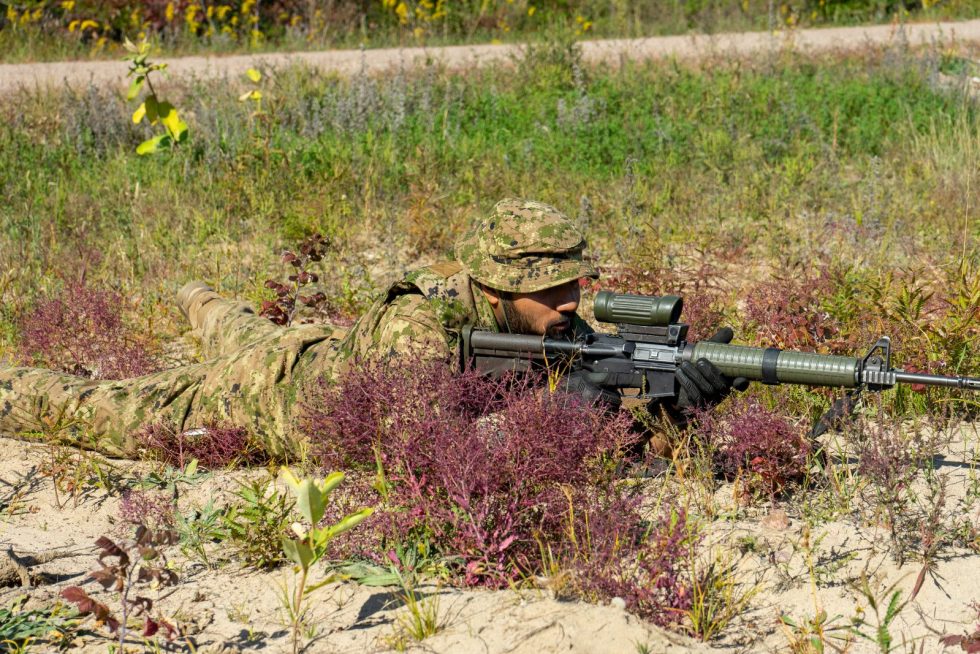 In addition to clothing, the new pattern will be incorporated into the first iteration of operational equipment under SOCEM: Ballistic helmets, ballistic vests and plates, rucksacks and small packs, which will be called patrol packs, and load carriage for equipment such as the current tactical vest. The replacement for the latter could be another tactical vest or a fighting rig, explained Lieutenant-Colonel Ray Corby, program director for the Directorate of Land Requirements.
New operational clothing will be delivered under a separate program known as the Operational Clothing and Footwear Consolidated Contract (OCFC2). A request for proposals (RFP) was issued in August 2019 and amended in February, and would build on the current Consolidated Clothing Contract model whereby soldiers can order and receive clothing from selected vendor's online catalogues through a points system.
With the question of colour and pattern almost finalized, Corby is focused on the integration of the five initial pieces of operational equipment.
"We need to ensure that it's an integrated system," he said. "We want industry to do that work up front and compete an entire system. That causes some challenges for companies that excel in one or a few areas, but not in everything. It's going to force industry to look at partnerships to have the full range of equipment."
While the integration of power and communication systems are not central to the gear, vendors will have to ensure "they can accommodate the (Rheinmetall Canada) Integrated Soldier System Suite" currently being fielded across the Army, Corby emphasized.
Future iterations of SOCEM could include cold and wet weather clothing, such as ballistic cold weather goggles and hybrid combat shirts, and new hearing protection.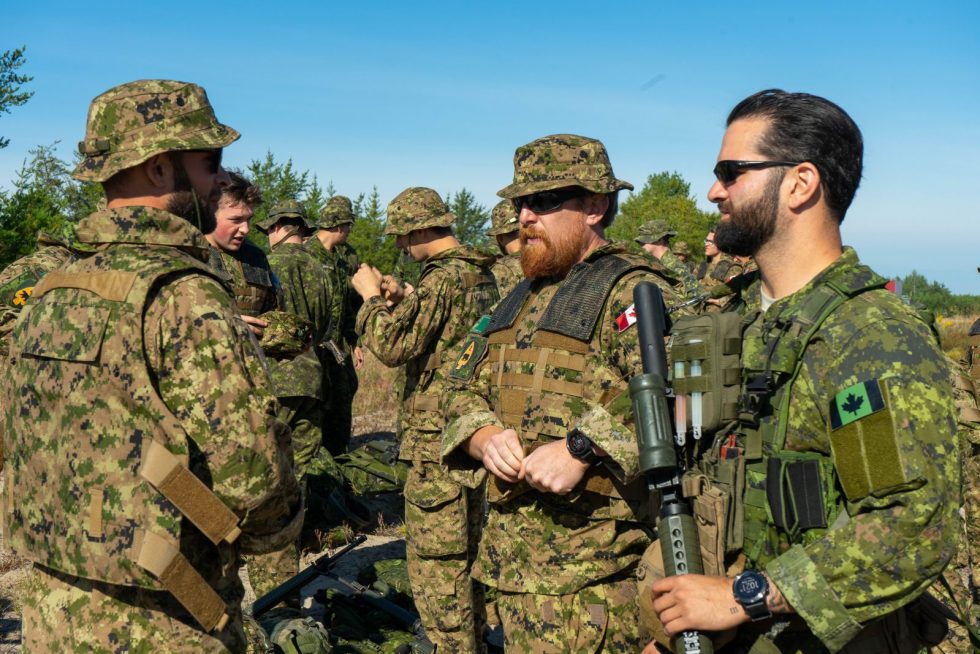 The SOCEM initiative will also serve as a testbed to help the Directorate for Gender Diversity and Inclusion develop, test and refine human systems integration procedures and a guide. As part of the 2017 defence policy, the Canadian Armed Forces (CAF) was instructed to integrate Gender-Based Analysis Plus (GBA+) to all defence activities, including recruitment, training and equipment acquisition.
"As they try to normalize and integrate GBA+, they have to develop a guide for that process, and they want to use the SOCEM initiative as a test for that," explained Corby. "That is exciting for us because it gives us more expertise. Some of this equipment is going to have to be really flexible to accommodate the highest number of soldiers as possible. It's more than gender; it's body shape and size, fit, occupation and role of the soldier, as well as supply and sustainment issues."
That will mean greater visibility for SOCEM throughout the CAF, but it will also raise the profile of vendors who can meet the enhanced standards. "We have to make sure we are providing an equipment system that is flexible and modular enough that it can accommodate the needs of soldiers in different roles," he said. "And for ballistic protection, it is something even industry is struggling with—an acceptable solution for female soldiers. How we move forward on that is going to be very interesting."
The ballistic kit and packs will be phased in to meet operational requirements as current fleets of equipment are gradually phased out. "We have to look at all the different contracts, the usage rates, and figure out when is the best possible time to introduce a new pattern with new equipment," said Corby.
The SOCEM team hosted an industry day on Feb. 5 and then met with vendors. He expects at least five or six to propose solutions when a RFP is released later this year.
—
Source: Canadian Army Today