Axeon Optics focuses on bringing the sporting world tools that can be used to their advantage. With this in mind Axeon Optics is thrilled to announce the Axeon NightVue, a binocular mounted green laser illuminator that transforms the standard binocular from a daylight only tool into an optic that can be used around the clock.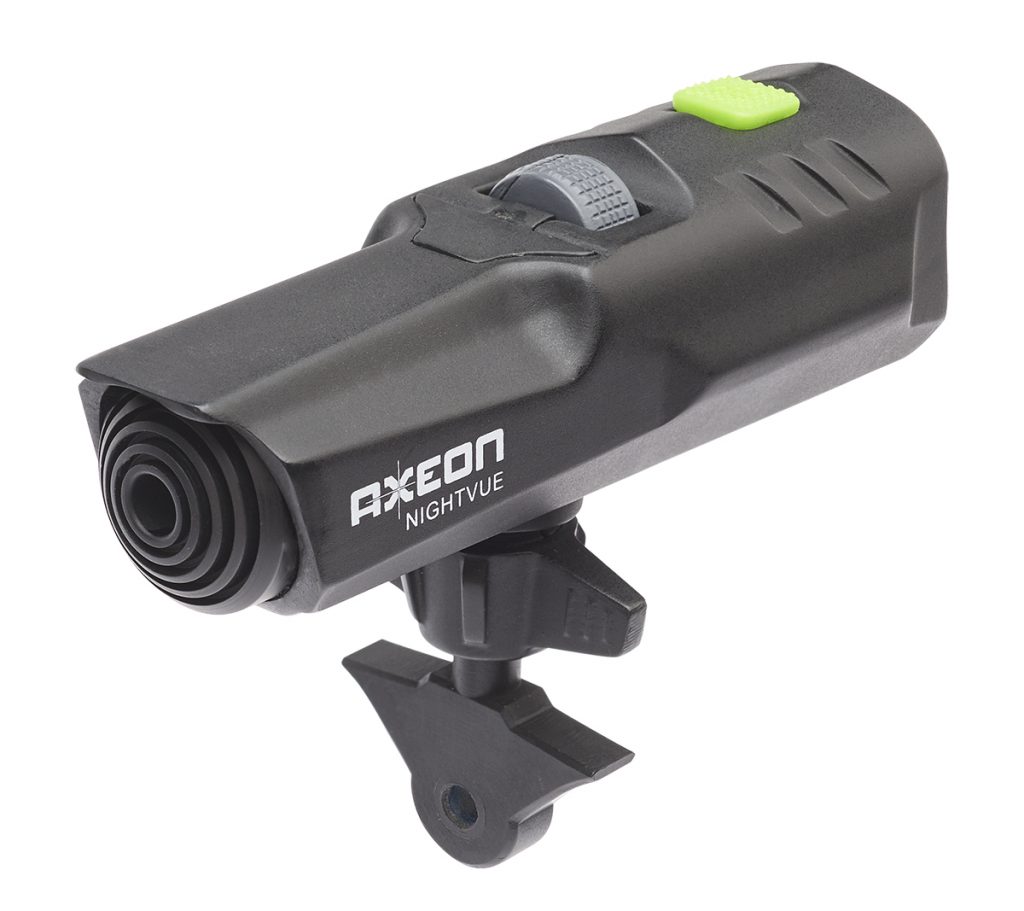 The Axeon NightVue mounts to most porro and roof prism binoculars and beams a powerful 520 nm green laser out to distances up to 250 meters. The green color of the NightVue emitter cuts through haze and fog while also having a low effect on personal night-time vision and it doesn't disturb any animals in its path. Once mounted onto the binoculars, use the beam adjustment wheel to adjust the angle of the light output to closely match the magnification range of the binoculars and distance of the subject from you.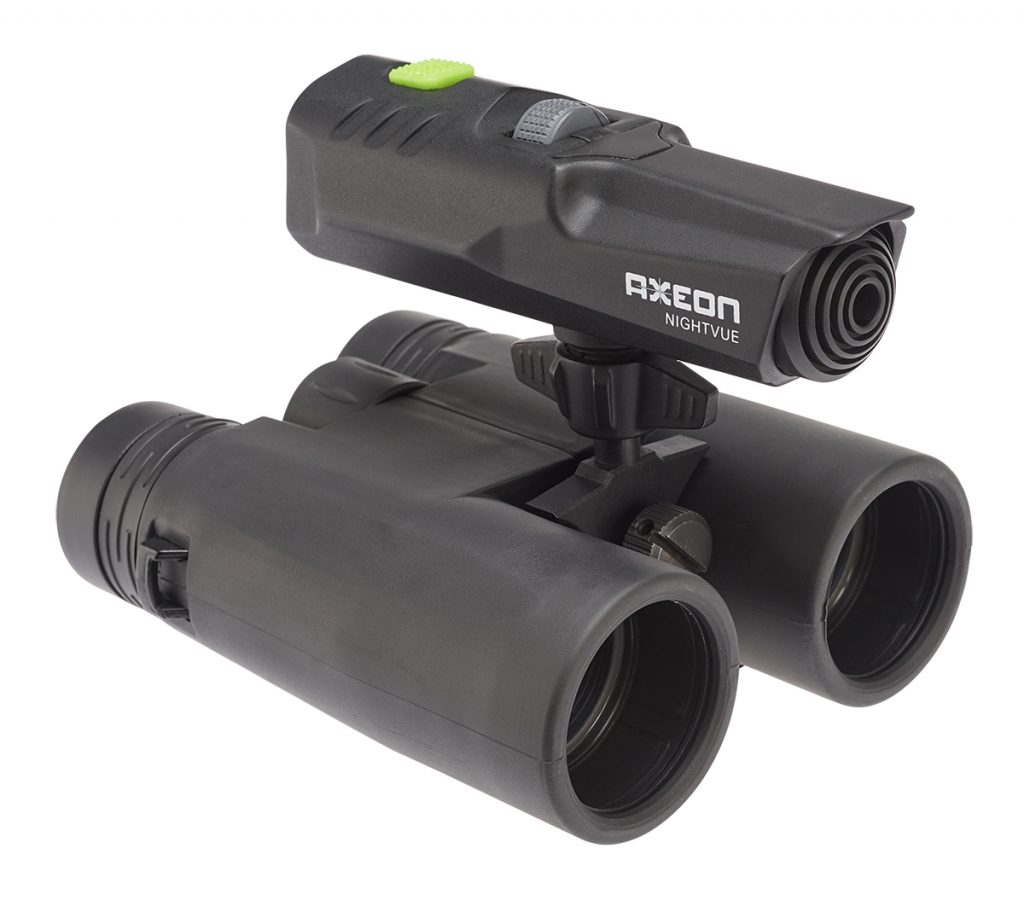 Set up of the Axeon NightVue is a simple affair with the included mounting hardware. Once mounted to the optic, the locking knob on the mounting stem can be loosened so the green laser beam can be aligned with the line of sight of the binoculars. The Axeon NightVue has both a weather sealed body and USB charging port located on the bottom side of the back portion of the light. The powerful, yet eye safe, green laser illuminator of the Axeon NightVue is the ultimate night vision solution for just $149.99.
To learn more, visit AxeonOptics.com
—————————————-
About Axeon Optic Solutions
Innovative technology and affordability are at the heart of Axeon Optics, a brand of Umarex USA, Incorporated, one of North America's fastest-growing family-owned outdoor sport and recreation companies. Umarex USA innovates, develops and markets products under brands owned or licensed by its parent company, UMAREX GmbH & Co. KG.