Black Aces Tactical (BAT), a veteran-owned American firearms manufacturer, is proud to announce the release of the Pro Series Bullpup Pump line of magazine-fed 12-gauge shotguns – debuting at Shot Show 2020.

"The Bull-Pump is our gift to Second Amendment enthusiasts in states that are affected by overbearing legislation," said Eric Lemoine, CEO and Founder of Black Aces Tactical. "For far too long, manufacturers have chosen to overlook citizens in these states. Black Aces Tactical is proud to offer incredible weapons under the law, created in the most cool and innovative ways possible." 
The Bullpup Pump features:
Super compact and comfortable design
Cycles both light and heavy loads
Cycles lethal as well as less than lethal ammunition
12 Gauge
18.5″ barrel
28″ Overall Length
Comes with 2 x 5rd magazines
Takes 1919 mags and drums
Comes with 3 chokes
Includes BAT Forward Grip
Legal in all 50 states!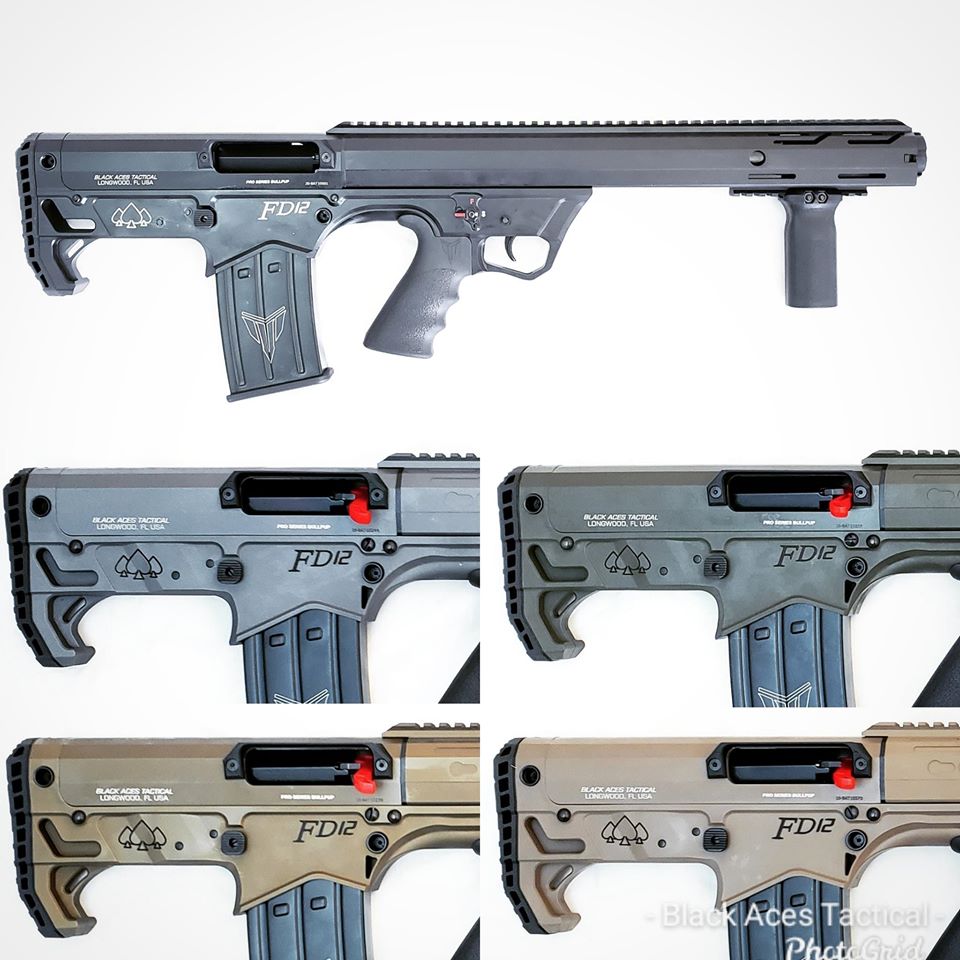 The Bullpup Pump is making its debut release at Shot Show 2020 in Las Vegas, Booth 759.
Full details at: Black Aces Tactical