Direct Action will be at SHOT Show the first time this year. The company will be presenting a representative line-up of their products at Booth #7605. They will also be showcasing some of their latest innovations.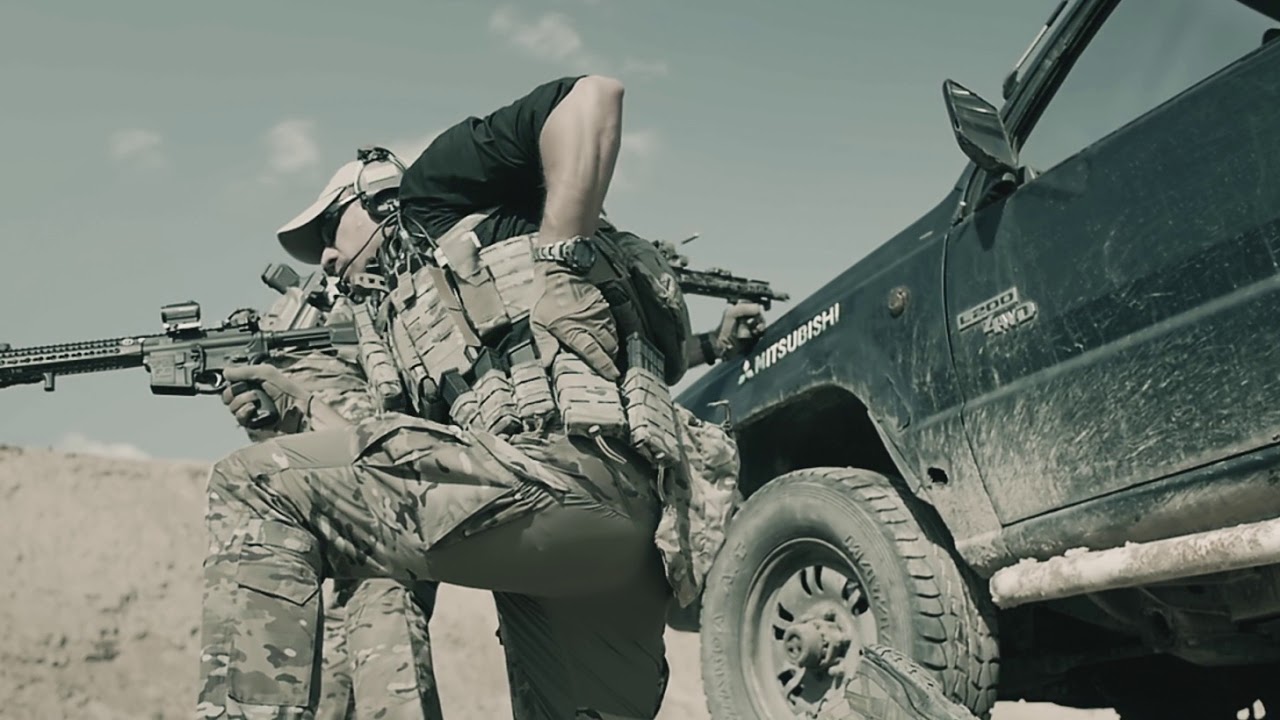 Direct Action is a high-quality manufacturer from Poland that specializes in high-performance tactical gear for LE, Military, PMC, and civilian users. At the SHOT Show, they will display a number of their flagship products, as well as new developments.
Vanguard Combat Pants and Shirt
Vanguard® Combat Pants and Shirt have been designed and manufactured to provide as much freedom of movement as possible without compromising durability. Made from NYCO fabric with Cordura® 500D reinforcements on the knees and elbows, these garments will serve the user well on any mission. The Pants feature numerous pockets, including classic hip pockets, zippered front pockets and hook & loop closed cargo pockets on the thighs to carry all your necessities. The Vanguard Combat Shirt features a torso made from Polartec® PowerDry FR stretch fabric that is comfortable next to the skin and also transfers moisture away from the body. The sleeves are made of NYCO fabric that is both durable and breathable.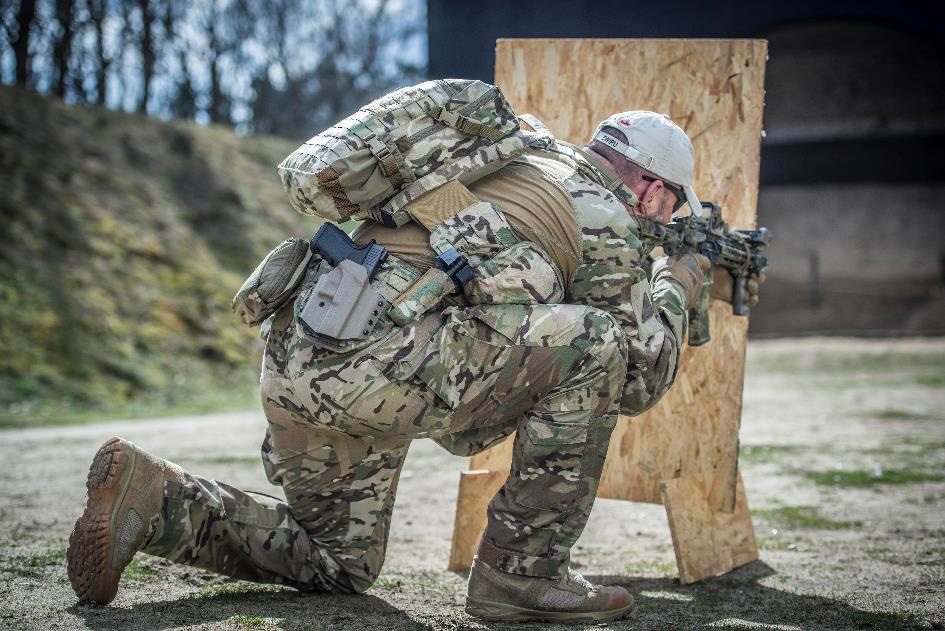 SPITFIRE MKII Plate Carrier
The SPITFIRE® MK II Plate Carrier is even more scalable and mission configurable than its predecessor. The designers also simplified the design by getting rid of PALS slots under the flap and on the back, as well as enlarging the loop panel on the front for large-size LE patches. It is also lighter than the MKI version. Finally, thanks to numerous new flap, back panel and cummerbund options, users can modify and personalise the carrier the way they want it.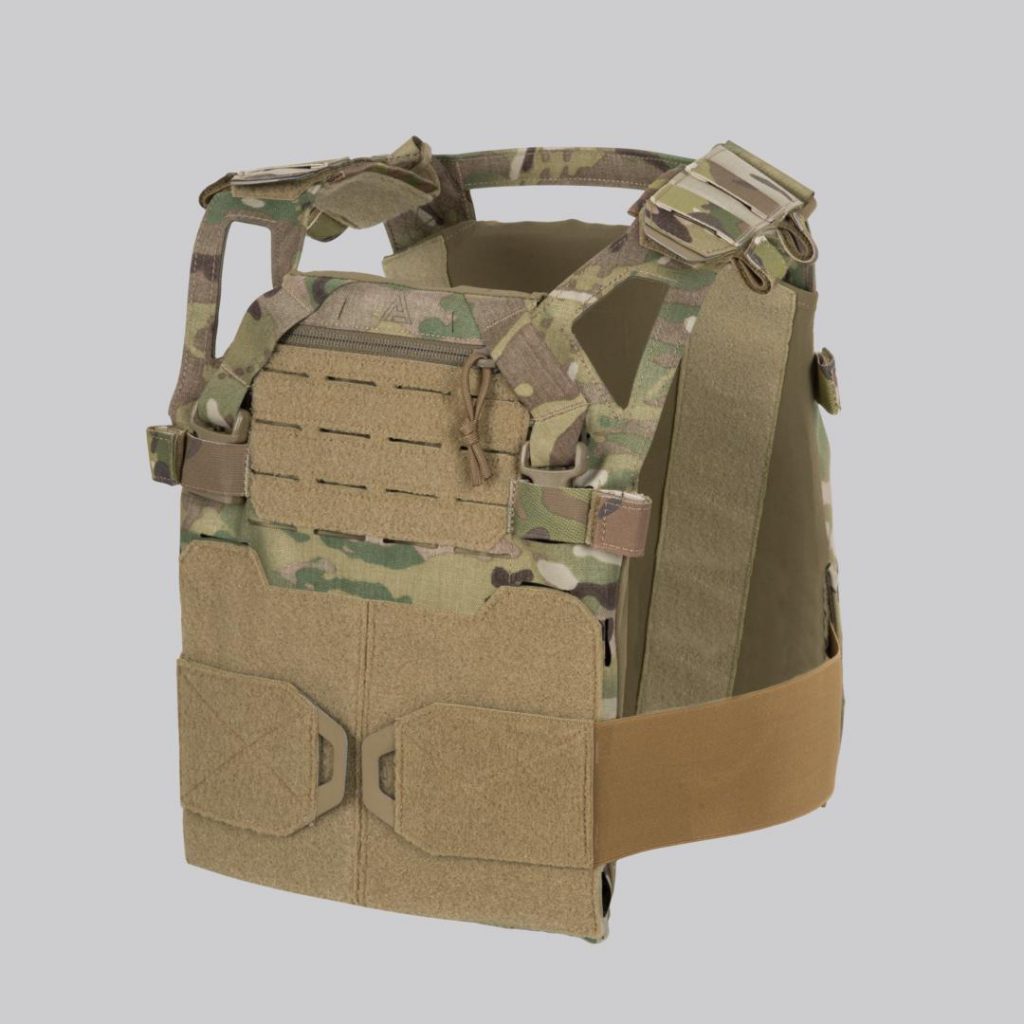 DYNYCO fabric
Direct Action has also long been known for incorporating textiles and materials innovations in their products in order to create gear that is optimized for weight, durability, flexibility, and performance. At SHOT Show 2020 the company will show a completely new material called "DYNYCO" which will be used to make the next generation Vanguard Combat Pants.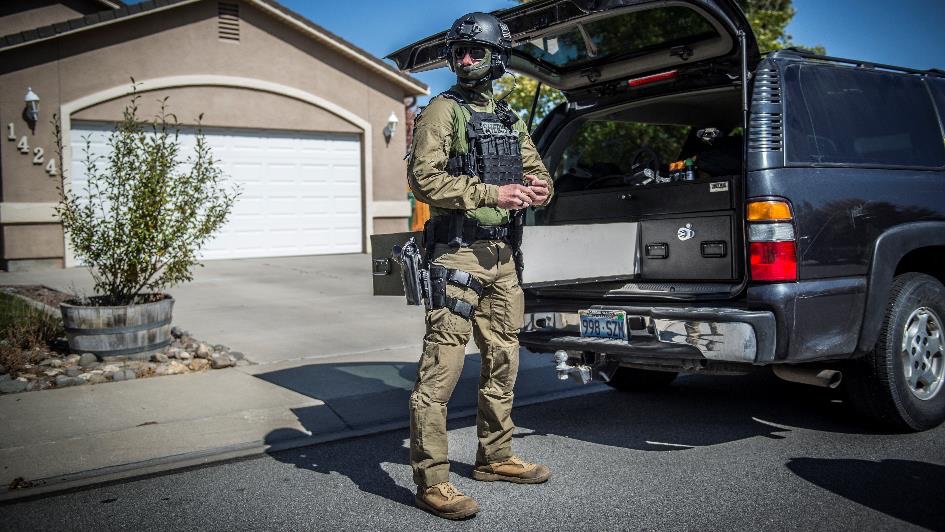 DYNYCO is a flexible, yet robust and lightweight, material that will protect the wearer but at the same time adapt to the dynamic movements necessary in a tactical mission environment. DYNYCO is an abbreviation of 'dynamic nylon-cotton' and was created by adding elastane to the cotton and nylon fibres. DYNYCO is a flexible NYCO rip-stop material with 49% Nylon 48% Cotton 3% Elastan that simplifies sewing, while still providing flexibility and user comfort. It also reduces the need to use seperate stretch fabric panels, there are fewer seams to potentially fail and rip during demanding or prolonged field use.
Visit Direct Action at Booth #7605 on Level 1, and also feel free to drop by for their After Party at 5:00 PM – on the 21st.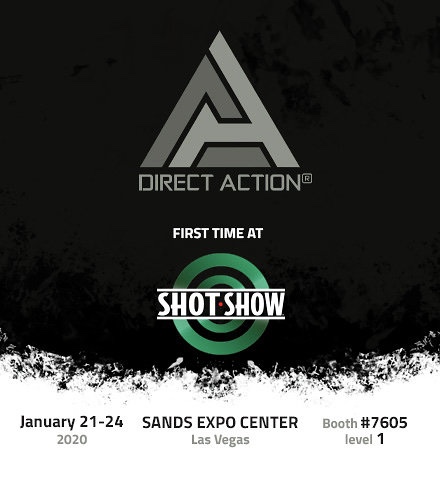 More info about Direct Action products can be found online: