Crosman first introduced a full-auto, CO2-powered BB gun in January of this year, in the shape and form of their licensed replica of the DPMS Panther Arms SBR. Now they've taken things to the next level with 2 additional models in their full-auto BB gun series – the R1 rifle and the P1 pistol.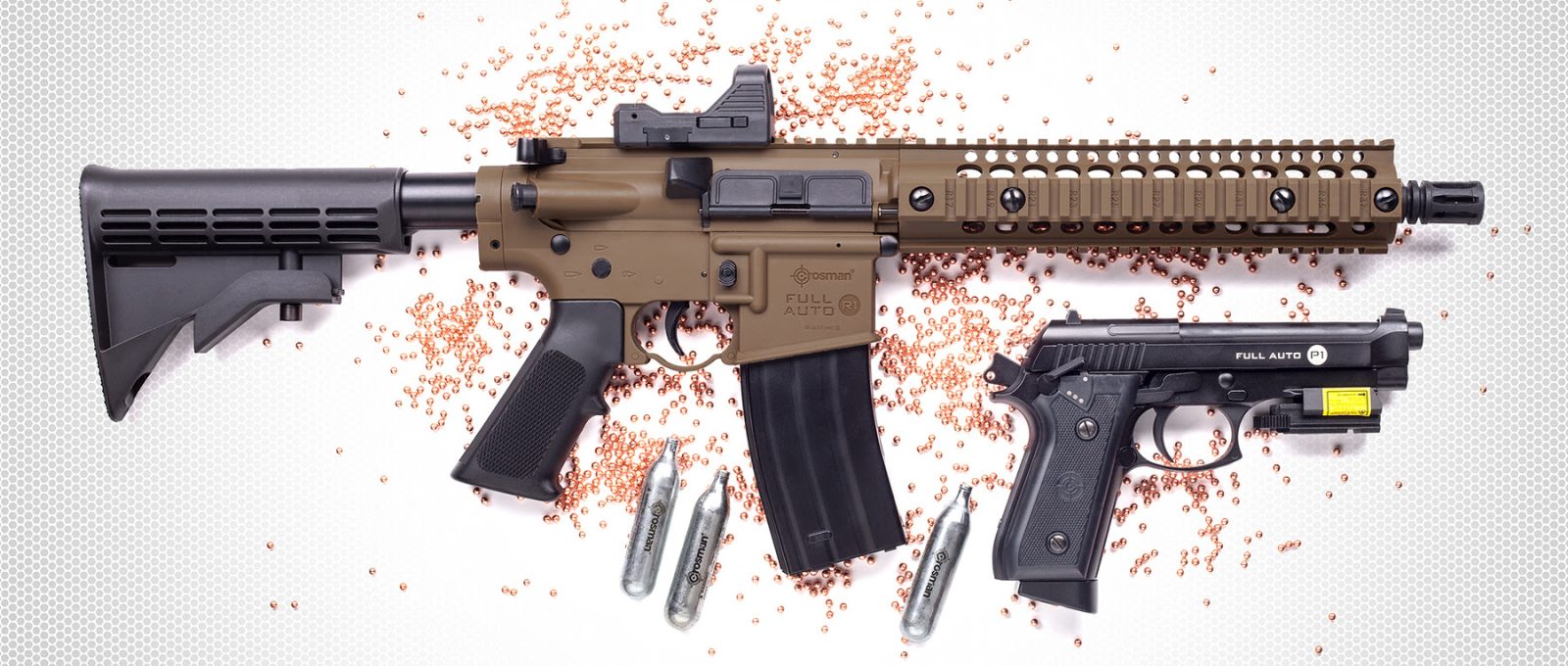 The full-auto capable R1 BB Air Rifle (Model # CFAR1X) is fueled by two 12-gram CO2 cartridges and a detachable 25 round magazine. The rifle features a genuine feel, familiar controls and an intense 1400 round per minute rate of fire, all at a rate of up to 430 fps. The R1 also features a 6 position adjustable stock, AR compatible buttstock/pistol grip and a Picatinny rail that provides numerous accessory mounting possibilities.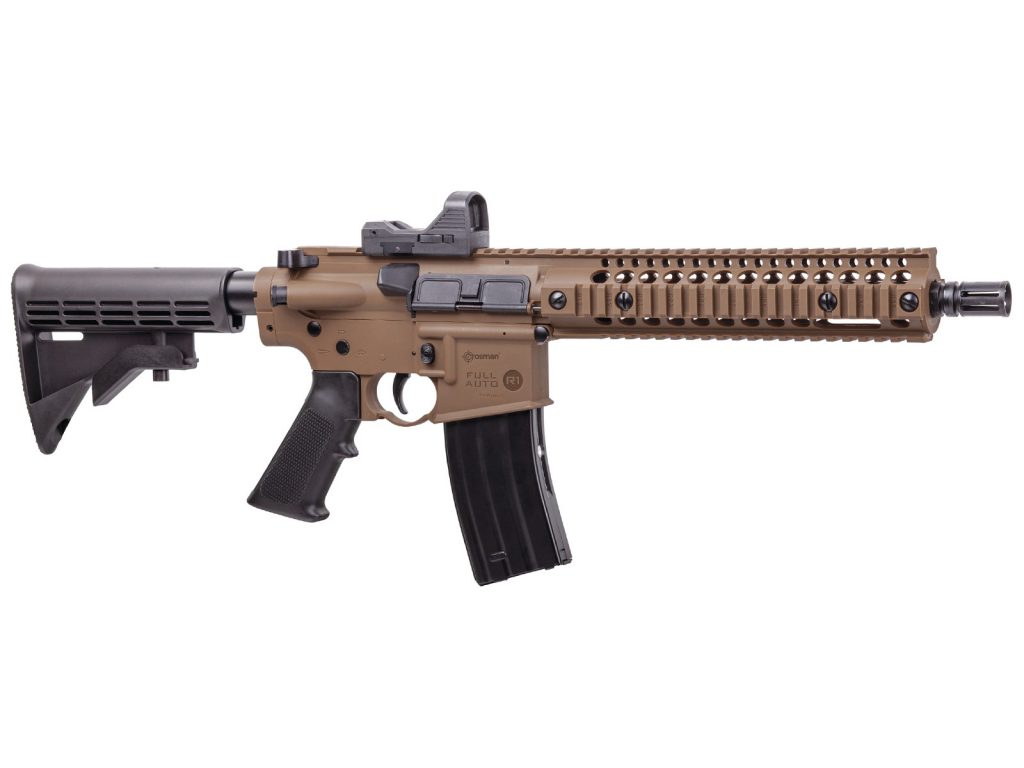 The full-auto capable P1 BB Air Pistol (Model # CFAMP1L) uses a single CO2 cartridge, provides realistic weight and feel with its full-size, all metal construction, and fires BBs at up to 400 fps with at a cyclic rate of up to 850 rounds per minute! The P1 also features realistic blow-back action, a detachable 19 round magazine that also houses the CO2 cartridge, and an accessory rail with removable red laser sight.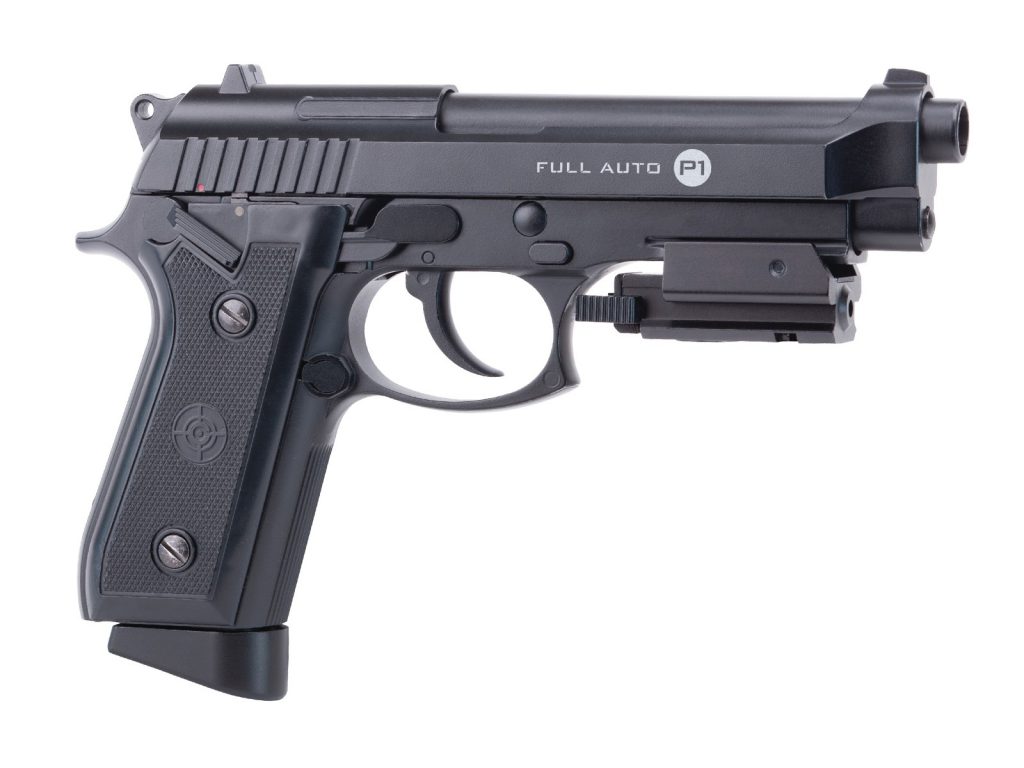 Both the R1 and P1 fire traditional 4.5 mm steel or copper BBs fed from spring-driven magazines. The pistol grip and buttstock of the R1 are interchangeable with real-steel components, and the Picatinny Rail is also built to industry-standard specifications. This provides an inexpensive and non-lethal option for training, as you can set up and accessorize your R1 just like its real-steel counterpart – allowing you to train as you would fight.
For further details, visit Crosman Full-Auto.