Approximately 1,400 special operations and armed forces from 10 nations deployed across host nations Bulgaria, Hungary and Romania June 10-21 for U.S. Special Operations Command Europe's exercise Trojan Footprint 19.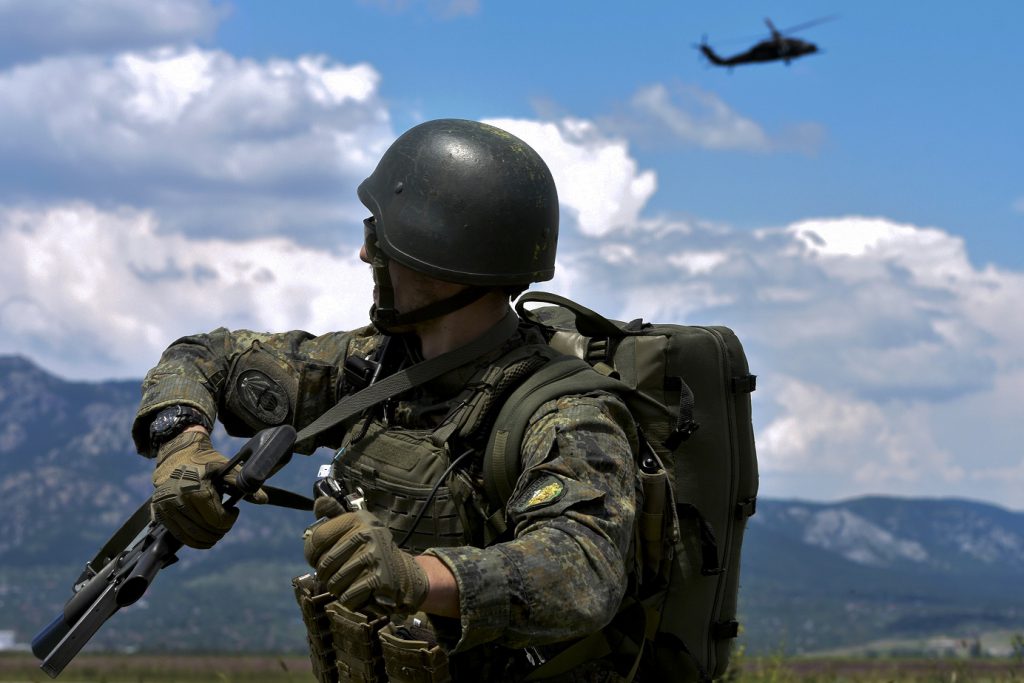 Trojan Footprint is an annual SOCEUR-led exercise that brings together U.S., Allied and partner special operations forces across Europe. SOF and the armed forces of Bulgaria, Croatia, Hungary, the Republic of North Macedonia, Romania, Slovakia, Slovenia, Ukraine, the United Kingdom, and the U.S took part in this year's exercise.
While Trojan Footprint 18 focused on the rapid deployment of SOF to the Baltic region, the major training objective for Trojan Footprint 19 was exercising multi-domain mission command across several nations at the operational level and below, synchronizing dozens of operations across the air, land and sea.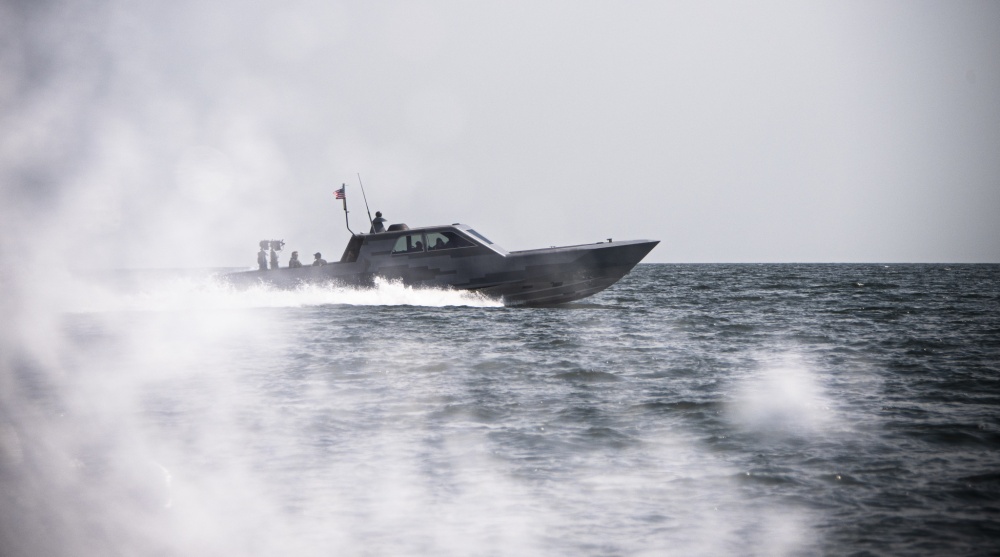 "Our Allies and partners in Europe are extremely capable at the individual tactical level, that training is a component but not the overall focus of Trojan Footprint," said U.S. Air Force Maj. Gen. Kirk Smith, commander of U.S Special Operations Command Europe. "This exercise is about taking those individual capabilities respective countries possess, and merging them in a combined, joint mission command structure to demonstrate and exercise capacity at the operational level of war."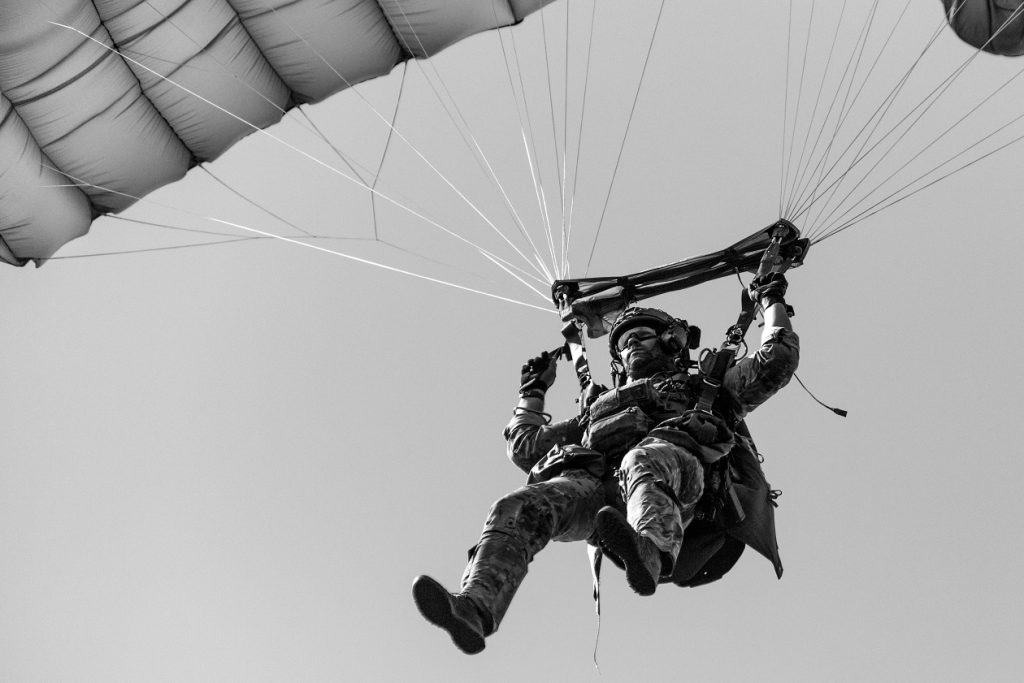 In order to build the scale needed to support large SOF headquarters, this year's exercise joined with the Romanian annual national SOF exercise Black Swan. Black Swan focused on three different levels from Special Operations Task Unit to Special Operations Task Groups up to SOF Component Command. The exercise included a NATO-monitored special operations evaluation of a Hungarian SOTG augmented by a Slovakian SOF team, according to Hungarian SOF Commander Brig. Gen. Tomas Sandor.
"Although most of us know each other from multiple deployments in Afghanistan and Iraq, the size and difficulty of the exercise really challenged the multinational team on all levels and provided a superb training opportunity for us," said Sandor. "It was also the first time for us to execute full-spectrum Special Operations in two different countries with more than five SOTGs. The deployment of a U.S. Combined Joint Special Operations Task Force [for Trojan Footprint] added a tremendous training value and unique opportunity to work side by side and learn from each other."
Black Swan focused on the initial stage of a regional crisis, in which the newly formed Regional Special Operations Component Command is the immediate response. The R-SOCC is a regional initiative under the leadership of Hungary with partners Austria, Croatia, Slovakia and Slovenia. Established in February 2019, Trojan Footprint and Black Swan provided the R-SOCC its first opportunity to train as a full headquarters.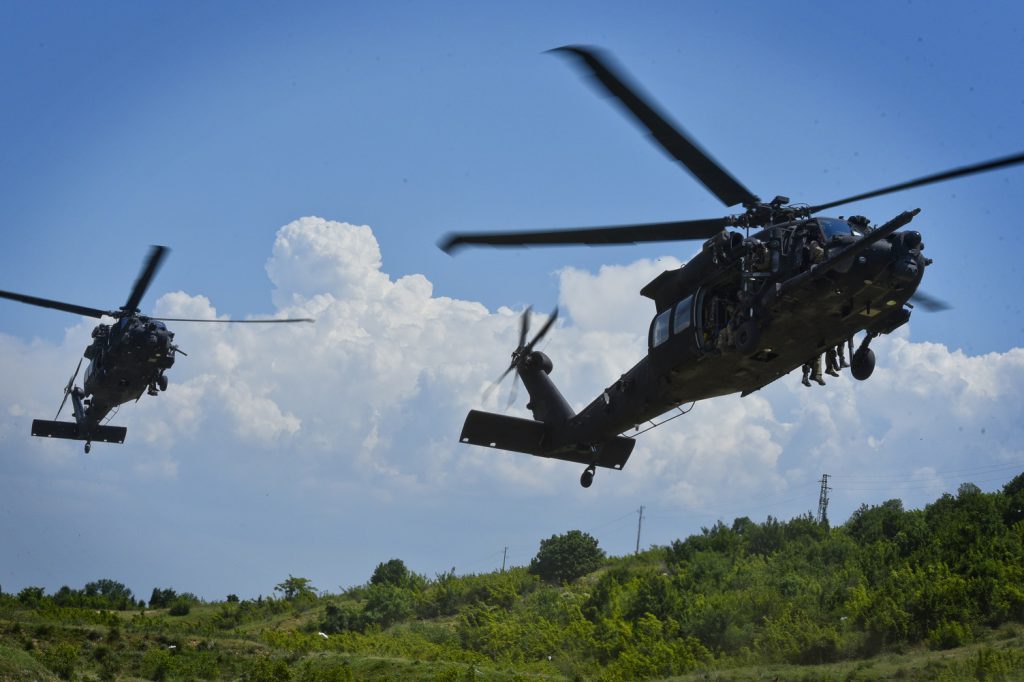 "The R-SOCC initiative focuses on our and our partners' existing individual tactical capabilities, and provides a platform to jointly develop those into a deployable operational capability at a Small Joint Operation scale, with the support of NATO Special Operations Headquarters and our three sponsor nations of USA, Poland and Germany," said Sandor. "After reaching full operational capability the R-SOCC can be deployed under NATO or EU mandate and is planned to serve as the NATO SOF Response Force in 2025."
Black Swan also included Slovenian ground and air special operations, as well as a Croatian Special Operations Maritime Task Group that executed its operations in Croatia under direction of the multinational R-SOCC in Hungary.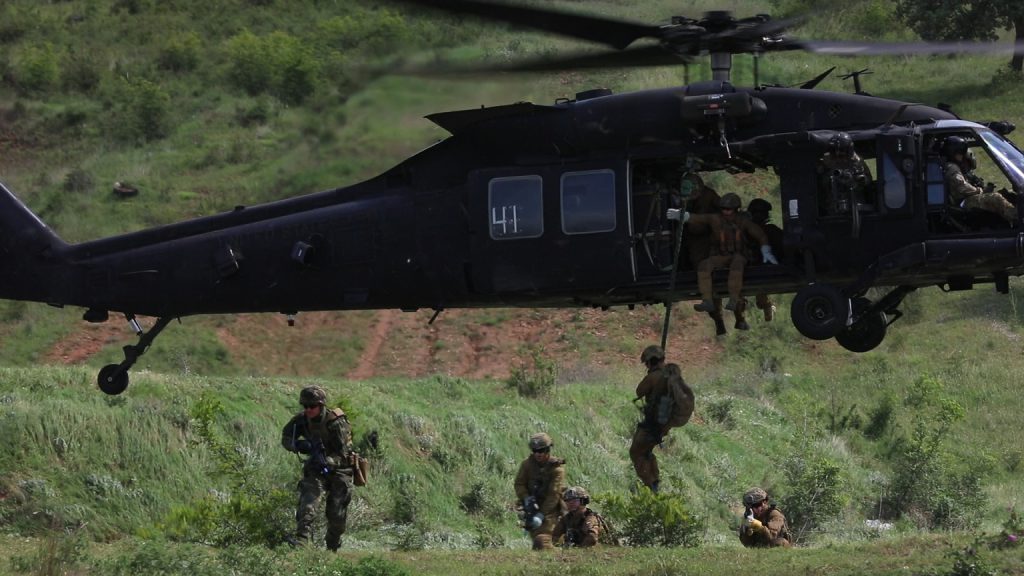 As the fictional crisis continued to develop, U.S. SOF and other Allies and partners deployed to Bulgaria, Hungary and Romania as Trojan Footprint began. Prior to this year's exercise, Trojan Footprint took place biennially, with a focus on the Baltic region.
"Making Trojan Footprint an annual exercise, with rotating focus between the Baltic and Black Sea regions, provides several opportunities for our command and our partners," said U.S. Army Col. George Thiebes, SOCEUR deputy commander. "Mission command at the operational level is a difficult task, and creating a venue for this every year allows us to increase the complexity, bring in more Allies and partners, and link our exercises with other components of U.S. European Command."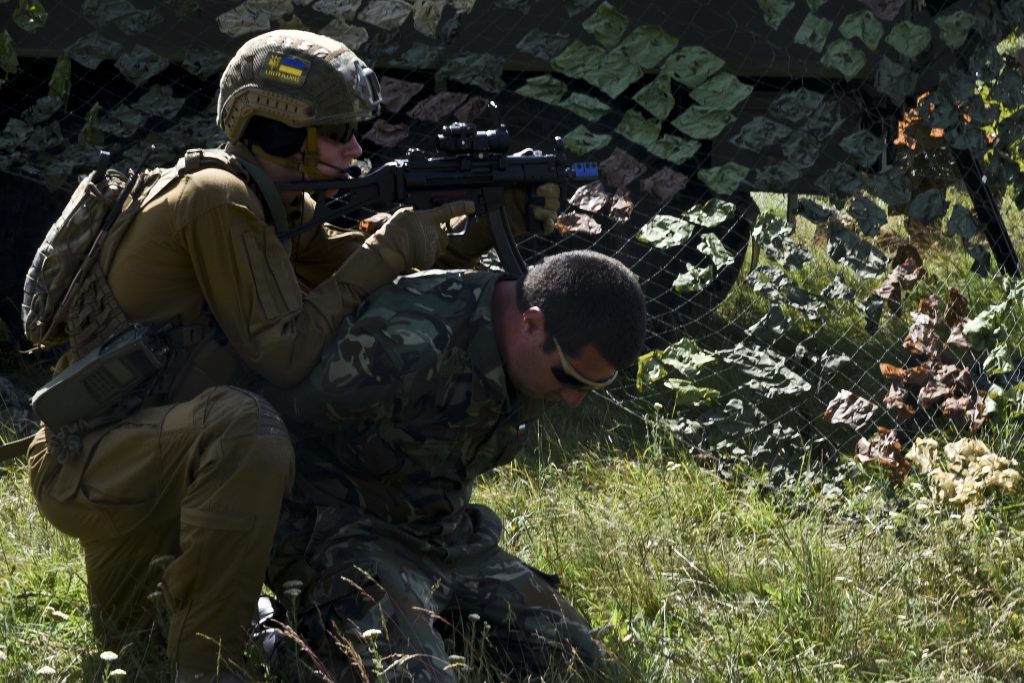 Making the exercise an annual event, and bringing it to the Black Sea region enabled Trojan Footprint to be linked to other regional exercises such as U.S. Army Europe's Swift Response and Saber Guardian. Although separate and distinct, actions such as setting up the drop zone for Italian pathfinders to jump into Swift Response in Bulgaria allow for the opportunity for special operations to support large-scale conventional operations.
"Special operations forces do not operate alone in such a complex environment," said U.S. Army Command Sgt. Maj. Bruce Holmes, SOCEUR's senior enlisted leader. "Having linkages between these different exercises allows us to work the real-world interdependent relationships between SOF and the conventional combined, joint force. These relationships not only make the training more valuable, but also improve our readiness to respond to crisis."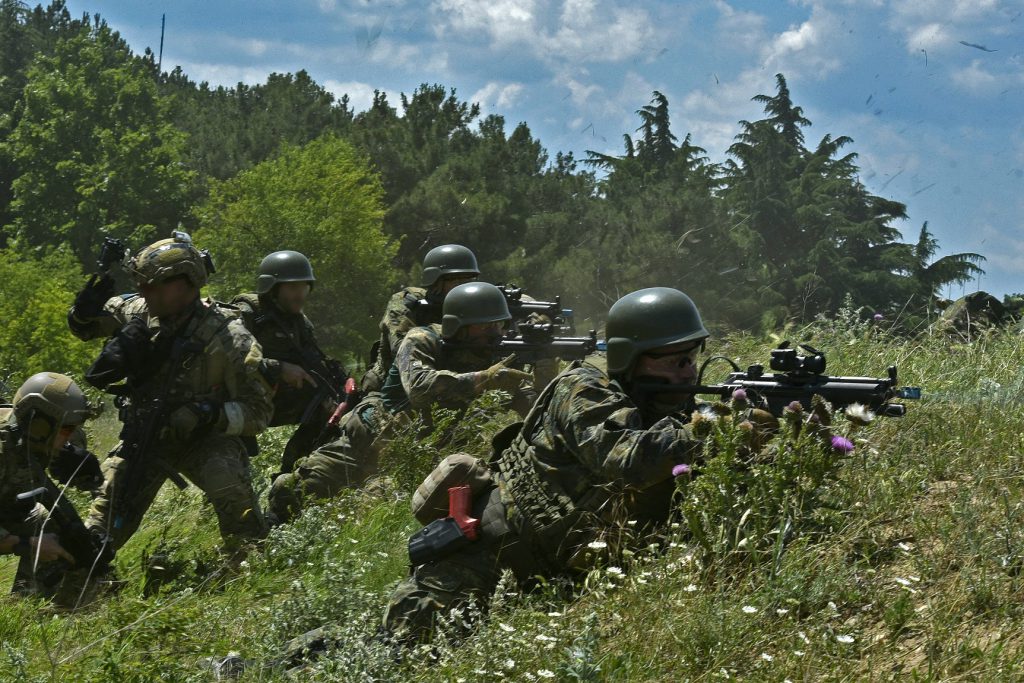 Ukrainian SOF participated in last year's Flaming Sword, the Lithuanian national SOF exercise linked to Trojan Footprint 18. This year's Trojan Footprint offered Ukrainian SOF the ability to integrate into a regional construct with NATO Allies and other partners.
"Training with our NATO partners was a very good experience for us," said a Ukrainian SOF officer. "It gave us a chance to work together on tactics and logistics. Some of our best experiences were building relationships during the exercise."
Ukrainian SOF combined with U.S. and Bulgarian SOF to conduct helicopter fast-rope insertions to rapidly deliver combat power to assault an objective near Yambol, Bulgaria.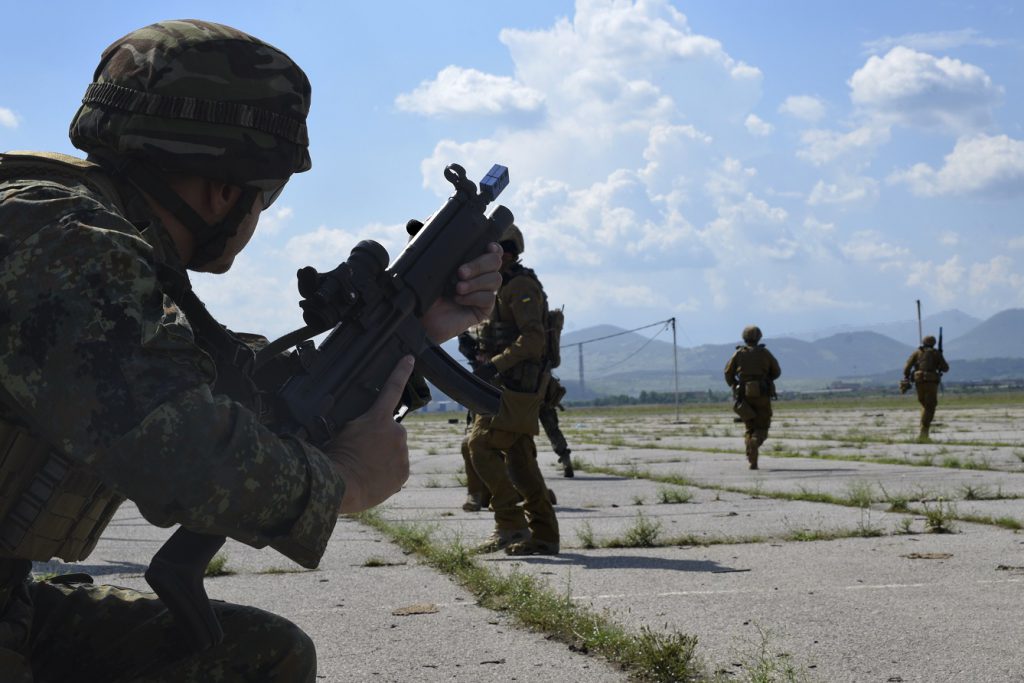 "This exercise is important because we are strengthening relationships with different partner nations," said a Bulgarian SOF Major. "We have experience with U.S. Special Forces, but this is our first interaction with Ukrainian and [other SOF] in this environment. It's better to have your first contact with your partners in a training exercise instead of the battlefield, so you can see the mistakes and try to improve, and develop better solutions together."
For Romanian SOF participants, the exercise strengthened relationships built over several decades, both in combat and training.
"I have personally worked with U.S. SOF since 2009," said a Romanian SOF Joint Terminal Attack Controller officer. "In the past we have done many exercises together including operations in Afghanistan. We continue to strengthen relations with U.S. SOF every time we participate in an exercise like Trojan Footprint."
Looking ahead, participants agreed on the relevancy of the training conducted in the exercise across echelons.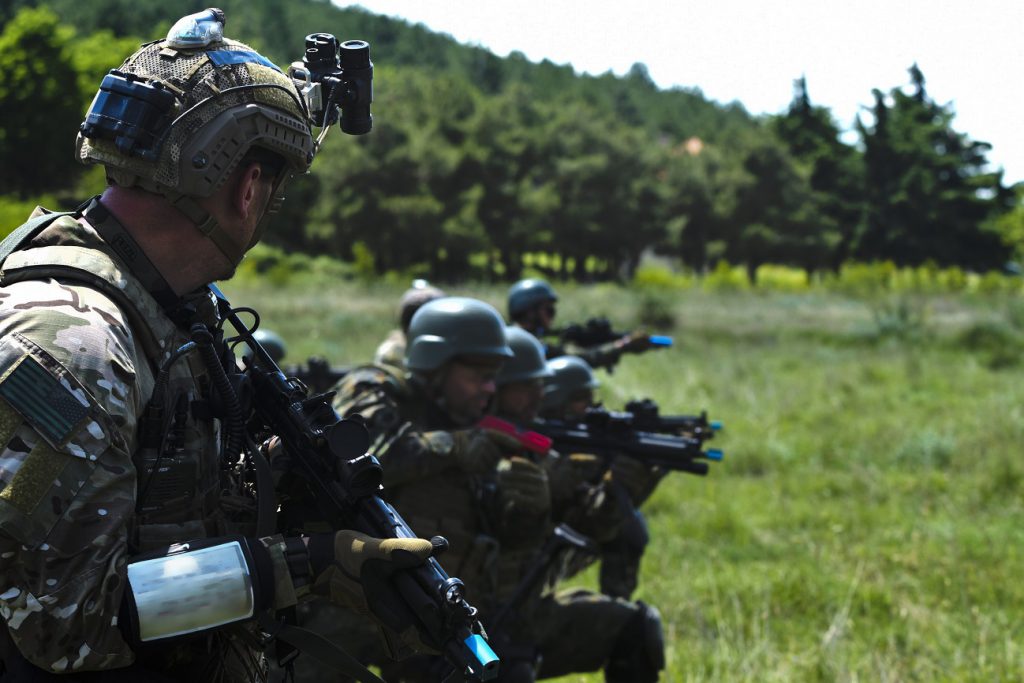 "Training like this helps us meet today's challenges in this region," said a Romanian SOF soldier. "Our mission here is unconventional warfare and this is very relevant these days, and that's one of the reasons this is beneficial."
—-
Story by Maj. Michael Weisman, U.S. Special Operations Command Europe