According to a story by Bob Morrison over on Joint-Forces.com, the Spanish Army is planning to upgrade its inventory of roughly 60,000 HK G36E rifles. Steyr Arms of Austria and Wilcox Industries of New Hampshire, USA have teamed up to offer a solution.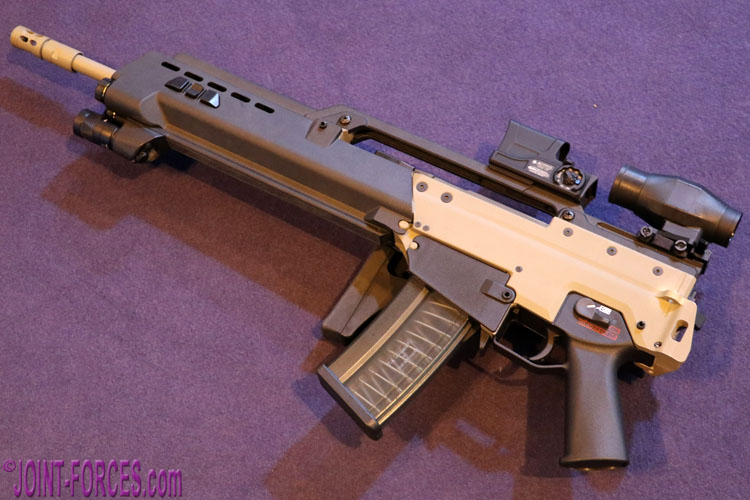 The STEYR Mod G36 Upgrade with buttstock folded. © Bob Morrison, 2019. Photo used with permission.
The G36 has faced some pretty sharp criticisms in recent years, and in fact the German Bundeswehr is so dissatisfied with the platform that it is due to be replaced by a new assault rifle system within the next year. The G36 family is also currently in use with 40+ other countries (according to open source info), and some/many of those users might not be able or willing to afford to replace their G36s with a different rifle platform – so an upgrade program like this could be the answer.
An Austrian company teaming up with an American company like this is also quite a unique occurrence – even more so given that its an HK weapons system they'll be working on. Head on over to Joint-Forces.com to read the full story…