Remember everyone deployed…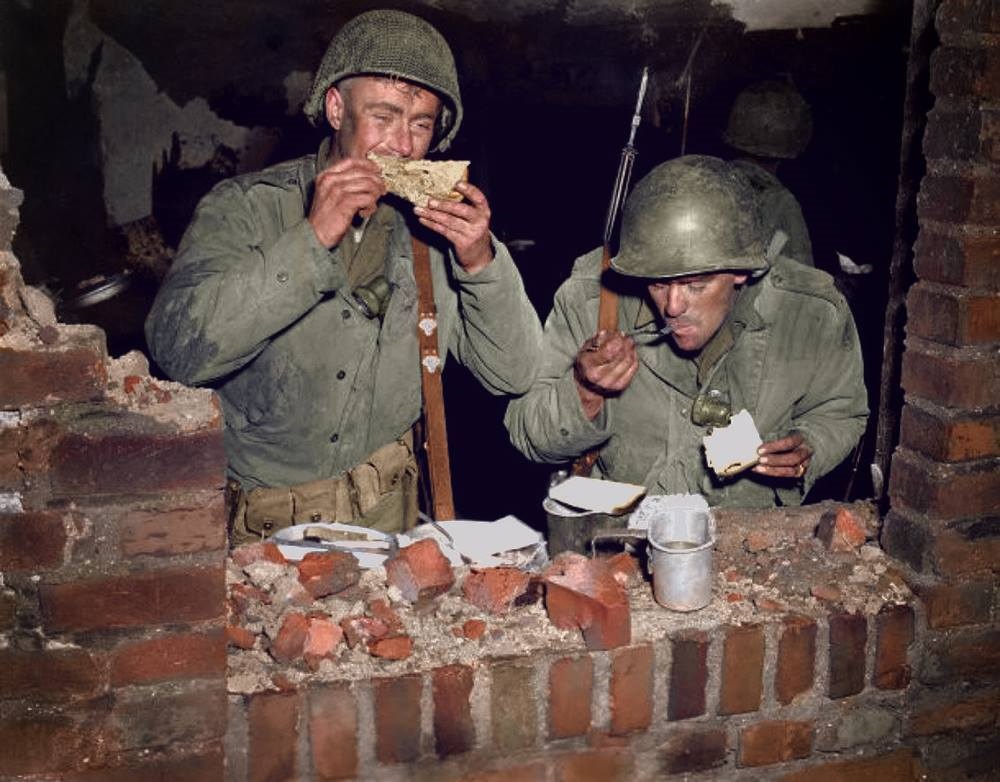 U.S. Army Infantrymen Pfc. William G. Curtis of San Diego, California and Pfc. Donald R. Stratton of Colville, Washington of the U.S. 102nd Infantry Division have time for a very brief Thanksgiving Day dinner in a shelled house. 23 November 1944.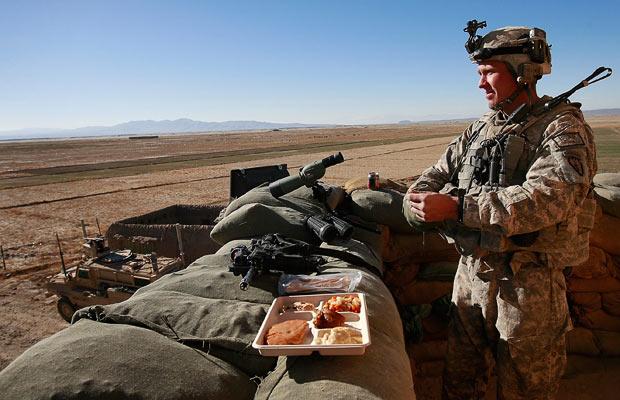 SPC John Dever of Chicago, Illinois with Blackfoot Company Army's 1st Battalion 501st Parachute Infantry Regiment has Thanksgiving dinner while standing watch in a guard tower in Matakhan, Afghanistan.
Picture: GETTY