U.S. Army Soldiers with the 4th Infantry Division in Fort Carson, Colorado, have optimized new marksman rifles – thanks to a team of small arms experts from manufacturer Heckler & Koch and the Army's Project Manager Soldier Lethality from Picatinny Arsenal, New Jersey.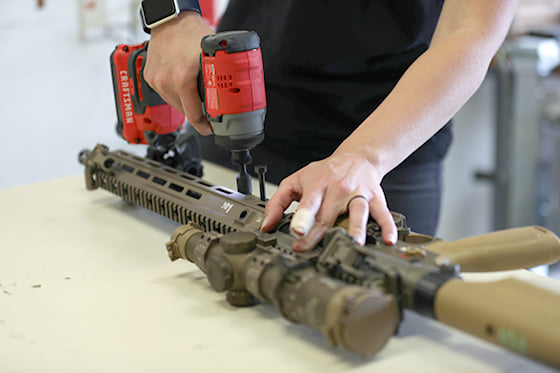 The team spent June 15-16 at Fort Carson optimizing 234 of the Army's M110A1 Squad Designated Marksman Rifle by swapping the gas vents to improve overall performance. The semi-automatic weapon system provides infantry, scout and engineer squads the ability to engage enemy targets with accurate rifle fire at longer distances than other weapons in the squad formation.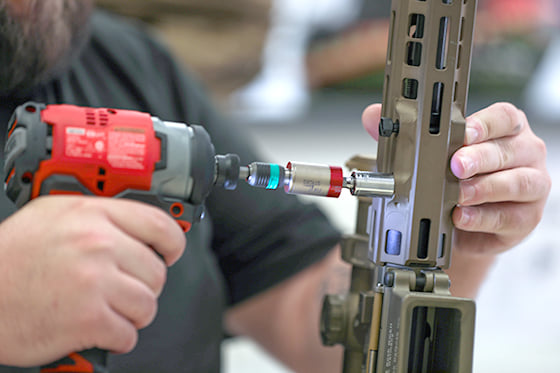 The M110A1 is a lightweight, short stroke gas piston-operated, air-cooled, magazine-fed, 7.62 caliber rifle system based on the H&K G28E-110. It weighs less than 10 lbs. without optic and magazines, is 36 inches long, and fires M118LR 7.62mm match grade ammunition. The platform package includes a Sig Sauer TANGO6 1-6×24 optic, Geissele mounts, and an OSS suppressor.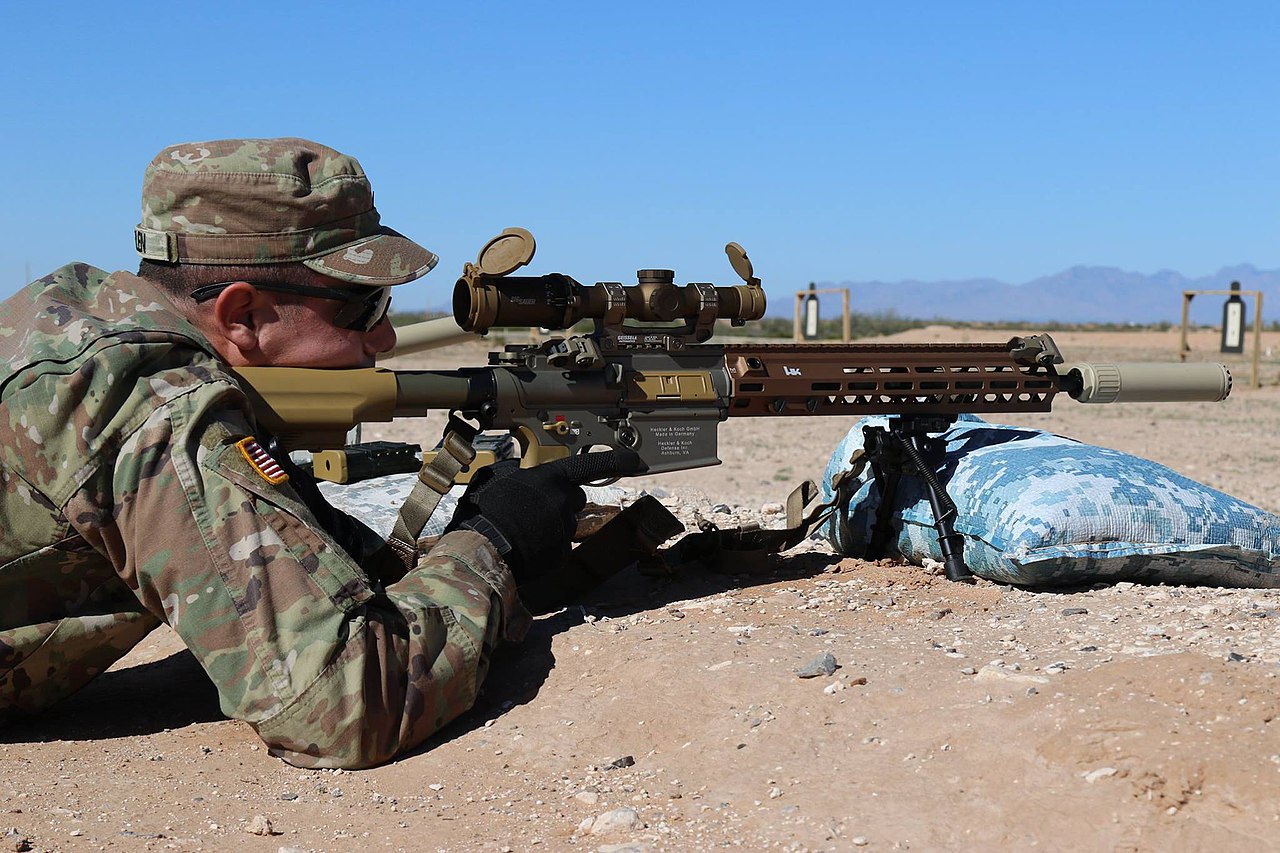 The Picatinny team plans to optimize all fielded SDMRs over the next eight months and the Army's intent is to field more than 6,000 of the rifles over the next two years.