Wear-testing is underway at the present time, and final design details are still being worked out prior to its the full roll-out next summer. However, the US Army made sure that prototypes of the new Army Green Service Uniform were issued to VIPs in time for the D-Day 75th Anniversary events.
All of the current uniforms were made by the Flying Cross division of Fechheimer Brothers. Flying Cross has also been working closely with the Army on the development and finalization of the AGSU.  Here we present a few photos of the AGSU spotted in use during D-Day commemoration events: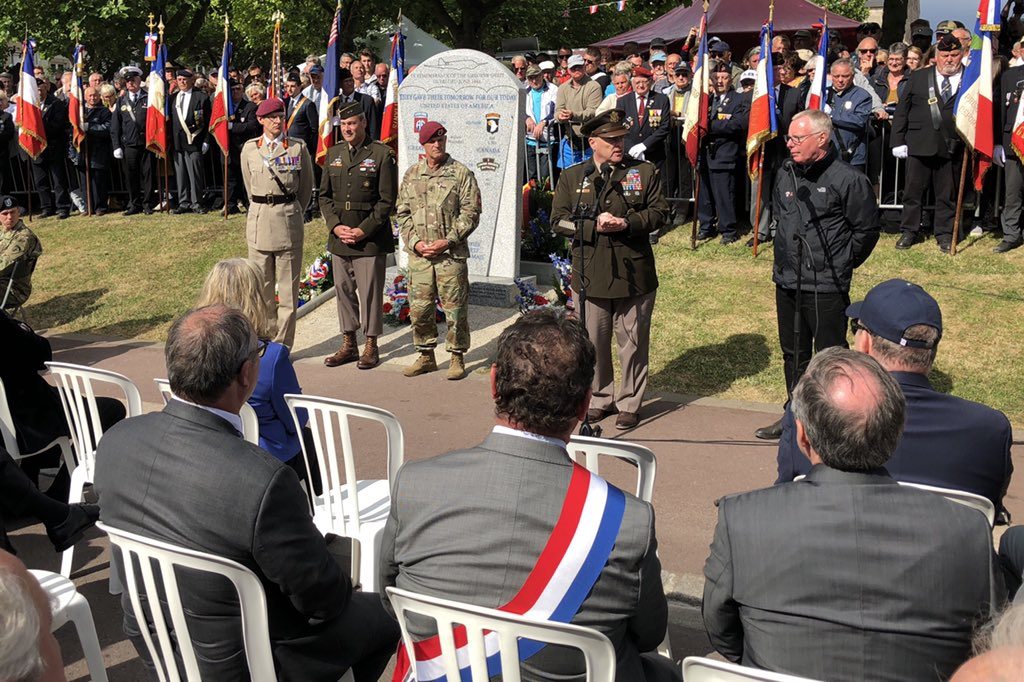 Gen. Milley debuts his Army greens at the Airborne Monument Ceremony in Sainte Mere Eglise, which honors the US 82nd Airborne and 101st Airborne Divisions, the Canadian 1st Parachute Battalion, the British Airborne forces, and other Allied partner forces.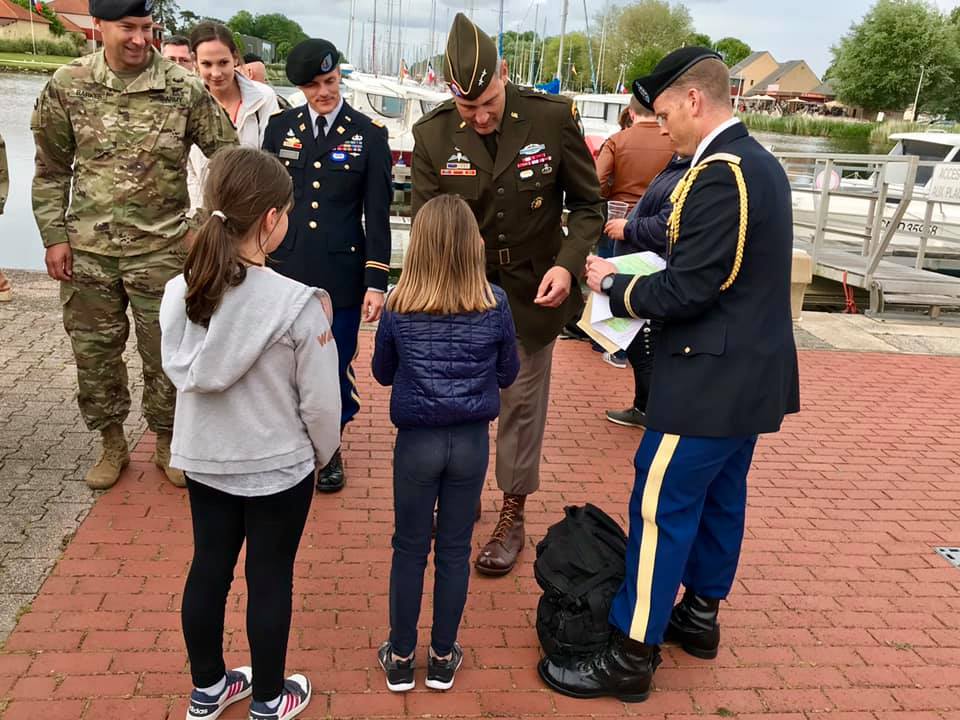 Major-General Winski, Commanding General of the 101st Airborne Division (Air Assault).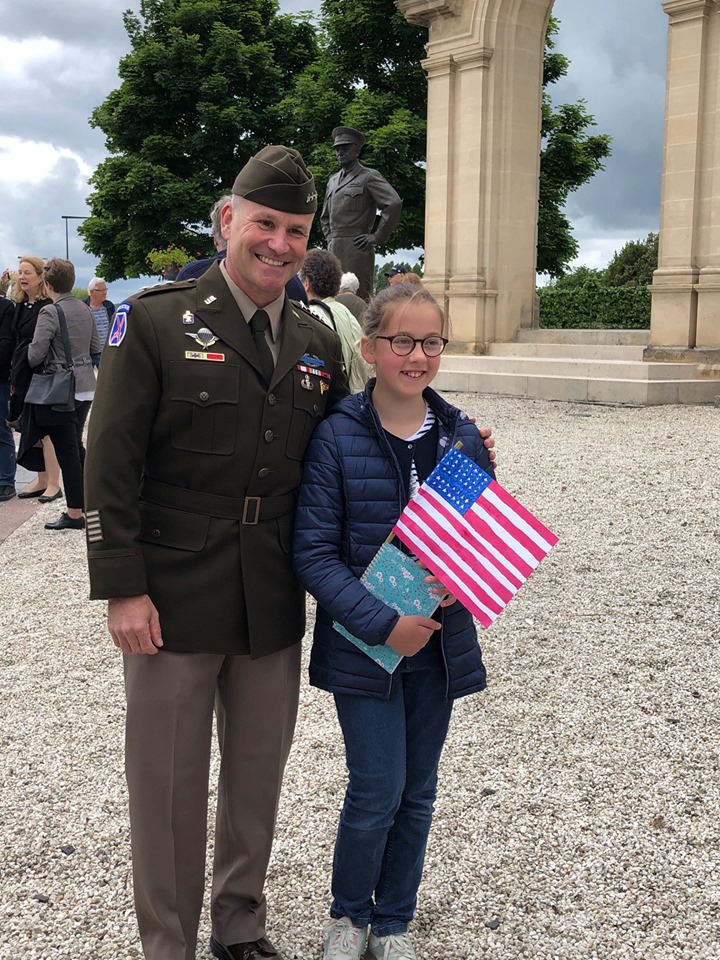 Lt. Gen. Christopher Cavoli, Commanding General, U.S. Army Europe wearing the new Army Green Service Uniform in Bayeaux, France – near the spot of Gen. Eisenhower's original headquarters of Supreme Headquarters Allied Expeditionary Force (SHAEF).
All photos courtesy of the US Army.
Qualified personnel should visit https://www.flyingcross.com/agsu for more information about how to get kitted out with the Army Service Green Uniform.