If you're a frequent or loyal reader you'll know that we're definitely

aficionados

of HK's roller-locked firearms of the 1960's-1980's. If not, then you should look up the history of HK's 5.56x45mm roller-lock family that included the HK33, HK53, HK13, HK23, and HK93 models of assault rifles, sub-machine guns, light machine guns, and semi-auto sport rifles.
In the airsoft world, the HK33 assault rifle series (as well as its SMG and LMG relatives) have been relatively neglected. Classic Army is the only mainstream manufacturer who has produced AEG models of the HK33 and HK53 series but production and distribution has been inconsistent, and the quality has not always been as good as it could be. KSC did a run of a couple of different HK33 models several years ago which were very well made and nicely finished, but they used a unique and proprietary gear-box that could not be upgraded or modified beyond the Japanese market-specific settings. And so we've waited…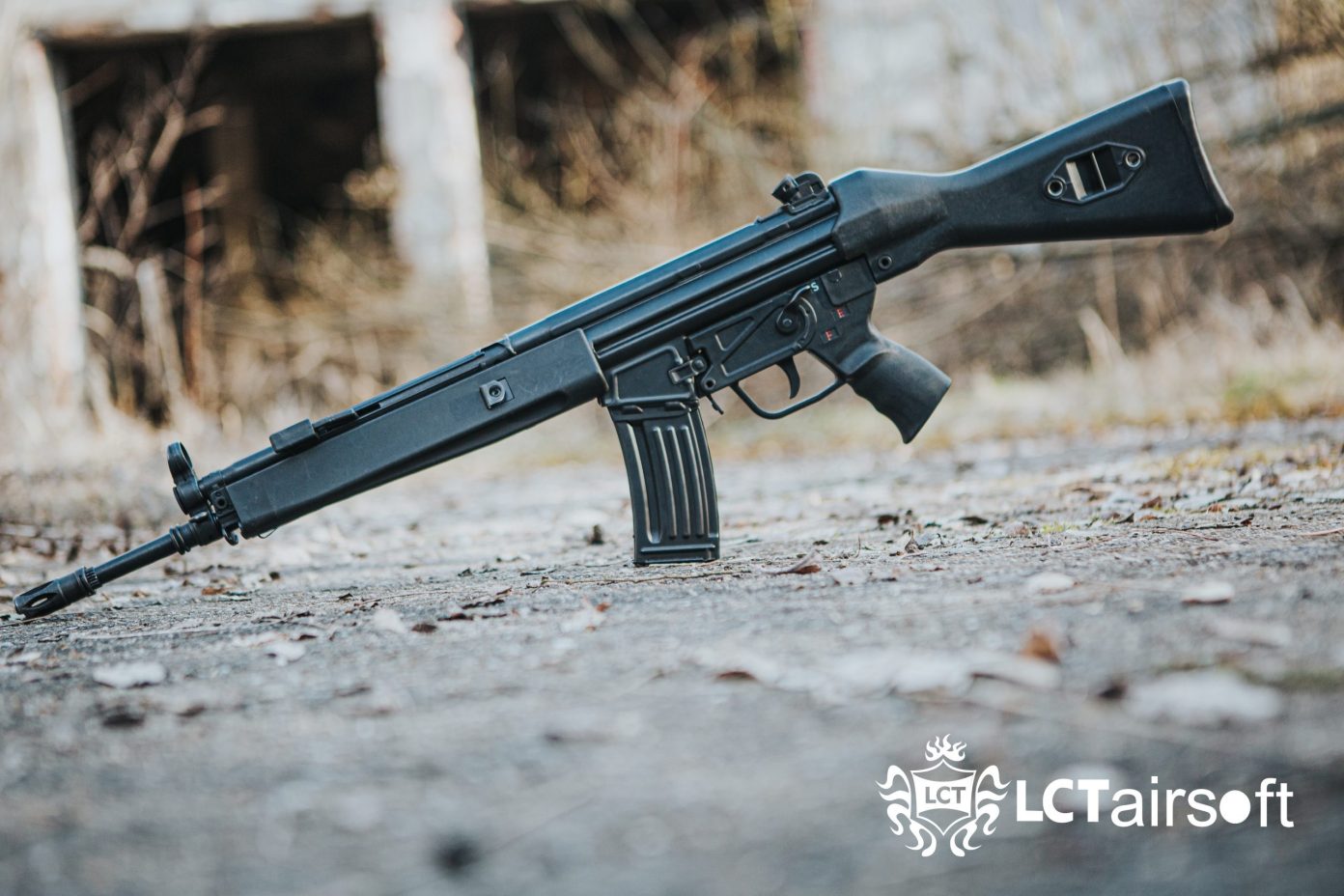 Well now at last along comes LCT Airsoft out of Taiwan with their HK33 follow-up to their renowned series of G3 replicas. LCT is well-known for their high quality construction and finish, and for creating a wide range of options and accessories with each model – which allows the user to personalize the AEG to their individual preferences. LCT has been teasing out photos and videos on their Facebook page about the upcoming LK33 series, and now they have officially announced that it will be released later this month!
From what we've seen so far, it looks like the LK33 series will be built to the same high standards as all of LCT's other airsoft replicas, and that it will be available in both AEG and EBB configurations. In addition, the LK33 will be available in fixed stock and retractable stock versions, and will also provide the options of slimline and full-size handguards, as well as 25-round and 40-round magazines.
We look forward to seeing more, and to getting our hands on one. And remember- in a world of AKs and ARs, choose HK!